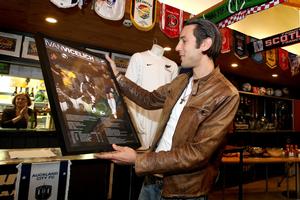 All Whites great Ivan Vicelich was last night honoured by his club, Auckland City FC, for being the first player in the club's history to have taken part in the soccer World Cup Finals.
The midfielder played all three games in the tournament and was a major part of New Zealand's undefeated run.
"This is the first time anyone from our team has played in the finals, and we're just proud of everything he's done and achieved," said Steve Vuksich of Auckland City FC.
A crowd of more than 100 supporters packed the clubrooms in Sandringham for the ceremony, which was also attended by former All Whites captain Chris Zoricich.
Vicelich described playing in the World Cup as "a dream come true".