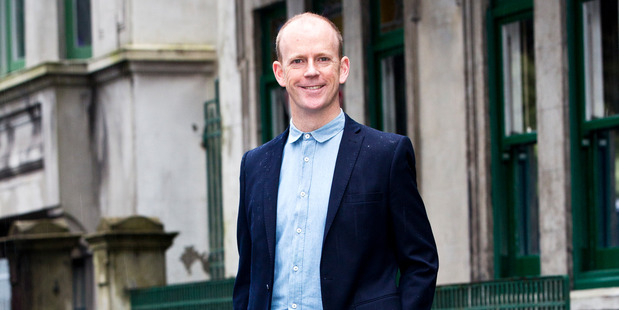 How do real men dress? Be inspired by the style of these well-dressed men spotted on the streets of Auckland.


Click here to view the full outfits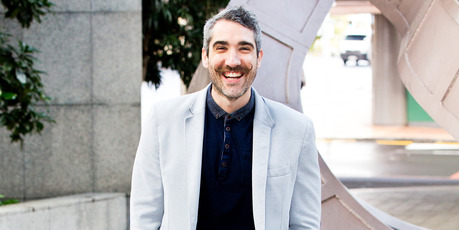 Warren Ford
Occupation: Restaurant manager of Depot.
Wearing: Zara jacket, Topman jeans, Ted Baker polo and Converse.
Favourite item of clothing: My Converse shoes.
Favourite designers: Two Square, Ted Baker.
Best style tip: American Crew Fibre hair paste to curl your moustache!
Fashion faux pas: White socks and jandals.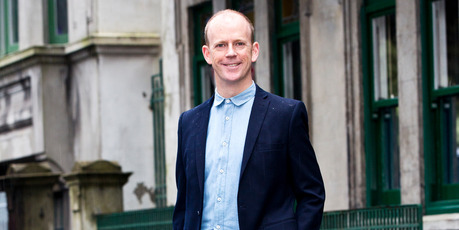 Jeremy Hansen
Occupation: Editor of Home magazine and judge on The Block NZ season two.
Wearing: Topman suit and belt, Paul Smith chambray shirt, J. Crew socks, shoes by Tristan Blair from The Department Store and a Filson tote bag.
Favourite item of clothing: The chambray shirt by Paul Smith in this photo. It wasn't cheap but it seems to work with everything.
Favourite designers: I like Paul Smith's clothes and his idiosyncratic approach to pretty much everything. I also like APC, have quite a few J. Crew basics, a couple of Crane Brothers suits, some Topman pieces, some really old Comme des Garcons items that still feel fantastic, and a few treasured Helmut Lang designs from when Helmut himself was running the label.
And if I'm in Japan, I like to visit Beams for their fresh, wallet-friendly designs.
Best style tip: I turned 40 a couple of years ago and decided to pre-empt any potential mid-life slump by smartening up my act, sartorially speaking. Our workplace is fairly relaxed, but it feels good to wear a suit and tie or at least a structured jacket, and it has the added benefit of making it easier to decide what to wear in the mornings.
Fashion faux pas: My ultimate fashion faux pas occurred when I was shopping while drunk. It was after a long lunch in Hong Kong, and I spent a fortune on a mesh shirt by Jean-Paul Gaultier that I've never worn outside the fitting room. Putting it on once the booze delusions fell away brought the concept of "mutton dressed as lamb" horrifyingly to life.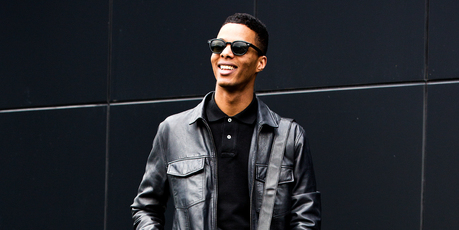 Mo Kheir
Occupation: Designer and marketer, MArch(prof).
Wearing: Neuw Denim leather jacket, Ralph Lauren black slim-fit polo, custom tailored Topman pants, Topman black shoes, Moscot sunglasses, Hugo Boss bag and Tag Heuer watch.
Favourite item of clothing: A Visvim palmito shawl collar jacket.
Favourite designers: Renee Hooker (This Is Architecture), Alexander Wang, Tom Ford, Valentin Ozich (I Love Ugly).
Best style tip: I like to get my pants and shirts tailored to ensure optimal fit. It's actually quite affordable and allows you to pick any item of clothing with good design and material palette and cater it to your own unique body shape.
Fashion faux pas: Decking out head to toe in one brand. It's best to mix and match.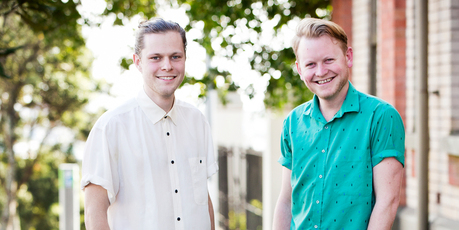 Brodie McDonald and Steven Acres
Occupations: Barista and cafe owner.
Wearing: Brodie: Tagless silk shirt, bought second-hand from Search & Destroy, I Love Ugly Ralph pants. Komono Wizard Heritage Series watch.
Steven: Vintage leather boots and shirt from Search and Destroy; well-loved black jeans.
Favourite item of clothing: Brodie: At the moment my silk shirt. Steven: My wool-lined ranch coat, the warmest thing I've ever owned.
Favourite designers: Brodie: Whoever designed my shirt, who are you? Steven: New Zealand shirt designers from the 70s. Great shirts, great fabrics.
Best style tip: Brodie: Get your fit right. Steven: If you always wear black jeans you can pretty much wear any shirt you like.
Fashion faux pas: Brodie: Some men can pull off anything. Some . . . Steven: Crocs . . . is it a shoe?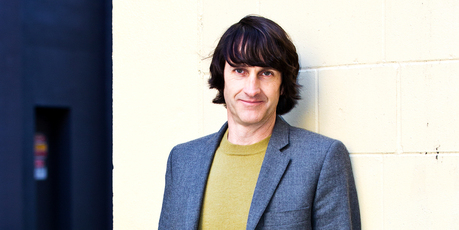 Adrian Ross
Occupation: Product Technical Support at Siemens Healthcare.
Wearing: Crane Brothers wool jacket. Bridge & Lord merino cashmere jumper. Flux Melbourne jeans. Brando shoes.
Favourite item of clothing: Flux Melbourne jeans, marine blue Havaianas.
Favourite designers: Crane Brothers, Strangely Normal, MisteR, American Apparel.
Best style tip: Clothing stores for guys in this country aren't worth visiting if they're in a mall.
Fashion faux pas: Mirrored wrap-around sunglasses. And cigarettes.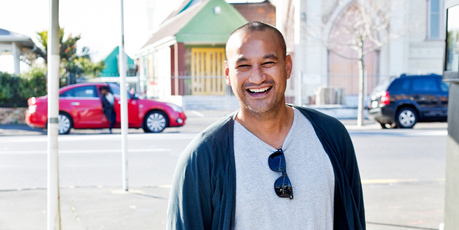 Onny Kaulima
Occupation: DJ
Wearing: Bassike cardigan, grey marle T-shirt and dark grey singlet. Nudie worn Thin Finn jeans, Ralph Lauren twill belt, Chuck Taylors, Ray-Ban Wayfarer sunglasses and a Rolex Submariner.
Favourite item of clothing: Burberry trench coat.
Favourite designers: Bassike, Costume National, Flux and Ksubi.
Best style tip: Layering.
Fashion faux pas: Beards. They remind me of Mr Twit from The Twits.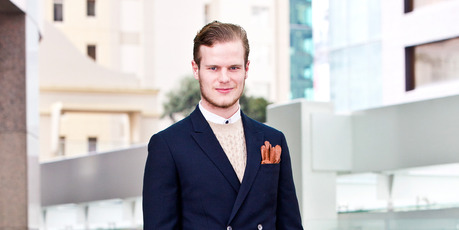 Orlando Werffeli
Occupation: Business student, sales assistant at The Men's Department, marketing intern at Treasury Wine Estate.
Wearing: Topman suit, cable knit sweater and shirt, with Cody gloves, Happy Socks socks, Zara Monk shoes, Tissot watch and a vintage ring.
Favourite item of clothing: My white linen shirt.
Favourite designers: I've found Mikhail Gherman (Karen Walker) to be inspirational.
Best style tip: "Style is a question of simplicity and elegance. It is not simply one's exterior image but, above all, a way of life." - Beppe Modenese
Fashion faux pas: What is "swag"?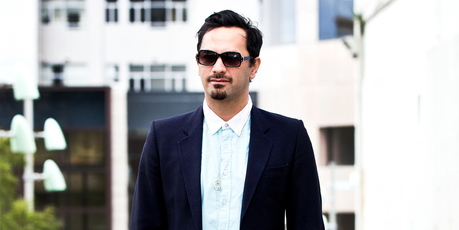 Teia Williams
Occupation: Cabinet-maker
Wearing: Pierre Cardin jacket, Topshop shirt, Moto jeans, Vans shoes. Custom-made Guitar strap belt. Two rings necklace by Zoe and Morgan, UBi hat and Marni glasses.
Favourite item of clothing: Shirt from This is not a Love Shop with a My Little Pony badge.
Favourite designers: Uniqlo. KTZ. I Love Ugly.
Best style tip: Bright colours are important.
Fashion faux pas: I've put on white socks with black shoes and clashed shirt and jacket colours before playing a gig in Japan.
- VIVA