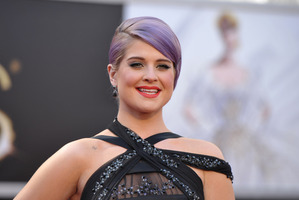 American Fashion Police panelist Kelly Osbourne has joined CLEO magazine as a columnist.
Osbourne will write for the Australian fashion magazine each month. She will also attend an exclusive relaunch of the publication in Sydney on April 30.
CLEO editor Sharri Markson says Osbourne is the right mix of fun, feisty and fashion.
"She couldn't care less what people think and that's why we've chosen her as our new back-page columnist,'' Markson said in a statement.
The revamped magazine, she added, will include hard-hitting news stories relevant to young women as well as major celebrity interviews.
The relaunch coincides with a new beauty app, Beauty Bites, and website.
- AAP