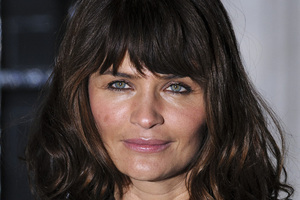 Helena Christensen advises women to light candles when they dress in the morning.
The supermodel worries that many ladies rush through life without taking the time to enjoy special moments. One of those should be getting ready in the morning, which Helena insists should be fun and not a chore.
Christensen loves to indulge in the Middle Eastern traditions of applying body oils.
"It may sound over the top, but try lighting a candle in the morning while getting ready, whether you have five minutes or 50 minutes,'' she told British newspaper The Telegraph.
The 44-year-old also wants women to take more time to pick their underwear.
"Lingerie is the first thing you put on at the start of the day, so you should make it a lovely little moment that makes you smile.''
Christensen has a number of lingerie rules, some of which are surprising. Unlike many people in the fashion industry she doesn't understand why some women obsess about only wearing matching pieces.
"Many women hold themselves back from colours beyond black and nude as they don't think they'll look good on them. I think coloured lingerie is brilliant.''
Christensen also doesn't believe in keeping bras hidden beneath clothes.
"Keep an eye out for quality straps, as I find I quite like it when a little bra strap is on show. It's a shame they're always so hidden.''
- COVER MEDIA