Make the most of your face's most striking feature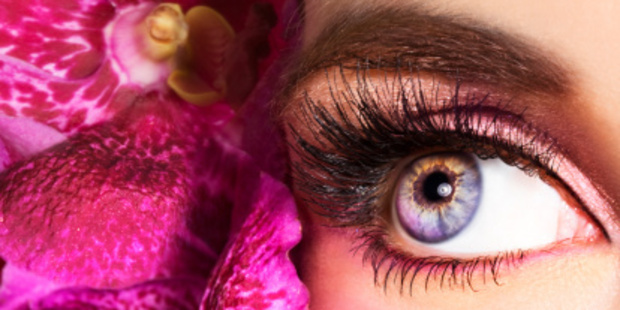 Lash accentuation is the hottest beauty craze around - think false lashes, eyelash extensions and the lash enhancers that we look at later on this page - so good old mascara is always reinventing itself to keep up.
With practically every shape of wand having been contorted from tiny comb to terrifying toilet brush, you'd think there wasn't much leeway left, but still new shapes emerge. The latest are curved with brushes featuring bristles of varying lengths to better coat your lashes.
It's all about scale and sweep, extra volume, length and lift and, of course, colour, with blackest black being most impactful.
The good news is that it's not that hard to find a decent mascara, ranging from budget favourites from the likes of Maybelline and Rimmel to pricier options that look like an engineer and a designer collaborated on their creation.
Wave your wand and see if any of these create a spell.
Diorshow Iconic Overcurl $63
Ten years after the first Diorshow brush, a supersize number inspired by the "toothbrushes" makeup artists use backstage, comes this curved one, inspired by curling tools and with a polymer-rich formula that tightens, coats and sets lashes for a comfortable but volume-boosting effect. (Selected department stores and pharmacies.)
M.A.C In Extreme Dimension Lash $48
The colour is called Black Extreme, the brush is big but fine enough to wiggle into the lash line and the formula is light and flexible. (M.A.C Britomart, St Lukes and Botany stores and Smith & Caughey's.)
By Terry Mascara Terrybly $91
French makeup whizz Terry Gunzburg (who came up with the Touche Eclat pen for Yves Saint Laurent) has incorporated the treatment trend in her mascara by infusing it with a serum to condition lashes. This will inevitably be less concentrated than paint-on stimulants but the mascara with its tufted brush will do a good job of making your lashes look thicker, longer and more defined. (From Mecca Cosmetica stores or see meccacosmetica.co.nz.)
Lancome Hypnose Star $58
Lancome's mascaras are always stand-outs and this latest in the Hypnose line is no exception. It has a dual-sided brush which is flat on one side to build volume and rounded on the other to help create curve and definition. The starry look container is meant to evoke old-style Hollywood glamour. (Selected department stores and pharmacies.)
UBU Lasharazzi Eye Lash Curler $13
Lash curlers are worth coming to grips with because a simple press over your lashes will help open them wide. Just remember curling comes before mascara application as once mascara is applied lashes will be more brittle and prone to breakage. (Selected Warehouse stores and pharmacies and www.mybeautystore.com.)
•QVS also does an inexpensive curler that does the job for $15.99 compared with the $50-plus price of most of these gadgets.