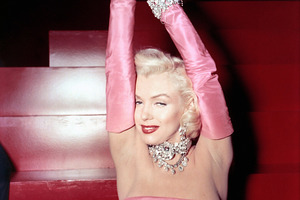 Marilyn Monroe is fronting a promotional campaign for luxury perfume Chanel No.5 from beyond the grave.
The late screen icon, who famously touted the scent as her favourite fragrance, follows in the footsteps of other brand ambassadors, including Nicole Kidman and Carole Bouquet, and most recently Brad Pitt, who starred in the last No.5 advertising campaign.
Monroe will now be taking over from Pitt after Chanel bosses put together a new promo featuring previously unreleased pictures of the actress and unheard audio in which she explains her famous quote about wearing nothing but Chanel No.5 in bed.
She says in the film, titled Marilyn and No.5: "They ask you questions like ... What do you wear to bed - A pyjama top? ... A nightgown? So I said, 'Chanel No.5' because it's the truth!... "
- WEN