Check in at London's Dorset Square Hotel, a couple of minutes' walk from Marylebone station and five minutes from Baker Street Tube.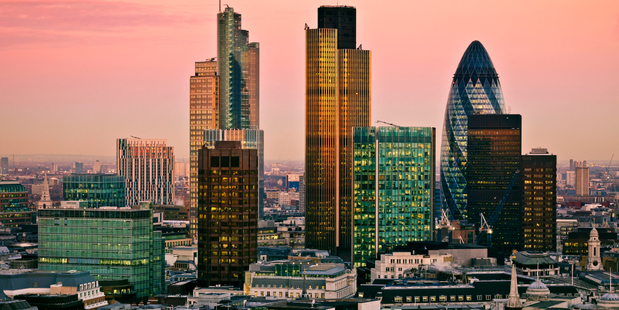 DORSET SQUARE
London
When Tim and Kit Kemp unveiled their first hotel project in 1985 Dorset Square Hotel, in London's Marylebone they shook up the capital's hospitality scene. This fine Regency town house, on a quintessential London square, provided the perfect showcase for their fun and stylish new approach to hotel design.
The Kemps blew a fresh breath of life through this beautiful building, filling it with bold colours and patterns and contrasting textures, as well as eclectic furnishings and ornaments handpicked from around the world. And so, Dorset Square set the tone for their portfolio, Firmdale Hotels, which, 28 years on, numbers seven properties in London and one in New York City.
Kit designs all the Kemps' hotel interiors, describing her style as "modern English''. Her radical assembly of bright tones and striking patterns, natural materials and glorious flourishes, such as the over-sized textile bedheads and presence of a dressmaker's dummy in each room (the company's motif), might seem riotous on first sight, but this magpie's nest is so elegantly put together it could never be described as cluttered.
The effect is intriguing and begs closer inspection, which reveals that every tuft of carpet and weave of drape has been carefully chosen and layered to create a joyful space in which to reside.
The Kemps sold Dorset Square in 2002 but reacquired the property in 2011, reopening it to guests last June following a thorough refurbishment. It now offers a choice of 38 bedrooms, a drawing room with an honesty bar where afternoon tea is served (from 25), and the Potting Shed Bar & Restaurant in the basement, which has a mainly British menu, such as ham hock terrine with piccalilli and sourdough toast, fish pie and rhubarb crumble with custard.
For the revamp, Kit has found much to amuse and admire in her craft box: the wallpaper on the stairs is modelled on a French botanical poster dating from the Fifties; the trio of side tables in the drawing room, made from rough slate and a polished slice of tree stump, are irresistible to touch; while the Fuzzy Felt-style cushions in the bedrooms, with appliqued tigers and elephants, can't help but raise a smile.
She has also incorporated a cricket theme, inspired by the fact that the square's private garden was the site of Thomas Lord's first cricket ground. Look out for witty nods to the sport, from the cricket balls that double as wardrobe handles in the bedrooms to the scoreboard numbers in the restaurant and the Silly Wicket cocktail served at the glamorous pewter bar.
LOCATION
Dorset Square Hotel is a couple of minutes' walk from Marylebone station and five minutes from Baker Street Tube. Regent's Park is on your doorstep, as is Madame Tussauds, both five minutes on foot to the east.
Experience village life, London-style, on nearby Marylebone High Street, a 10-minute walk south-east, where you'll find upscale shopping and independent boutiques (agns b, Fresh, Designers Guild), and top-quality dining (Orrery, Cotidie, The Providores). If you're visiting at the weekend, there's a food and artisan market on Saturdays (11am-5pm) and a farmers' market on Sundays (10am-2pm). Further south, you'll hit Oxford Street at the Marble Arch end (for Selfridges); from there you can head east to the heart of the West End.
- INDEPENDENT