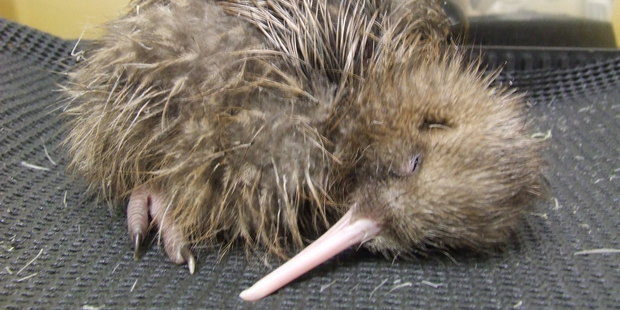 He's carrying the hopes of a nation, and now Dean Barker has another claim to fame - lending his name to a rare kiwi chick.
The rowi kiwi, hatched at the West Coast Wildlife Centre in Franz Joseph, has been named Barker by centre staff, in support of the Emirates Team New Zealand skipper.
The 375g chick was the first to hatch this season, and was named to show the team in San Francisco that all kiwis are behind them, "even our youngest arrivals," said Kiwi Ranger Kim Bryan-Wilson.
Rowi are the rarest kiwi, with just 400 left, found only at the Okarito Kiwi Sanctuary near Franz Joseph.
Ms Bryan-Wilson said Barker took 46.5 days to hatch, and will be in an incubator this week before moving into a brooder for four to six weeks.
"It has been a really exciting start to the hatching season, with 26 eggs already incubating at the moment and we are expecting to successfully hatch up to 80 chicks this season alone."
The West Coast Wildlife Centre is the South Island's largest kiwi hatching facility and the official hatching and rearing programme for the two rarest kiwi, the Rowi and Haast tokoeka.
This month it completed a $20,000 expansion of its facilities to meet an expected influx of kiwi eggs this season.
- APNZ