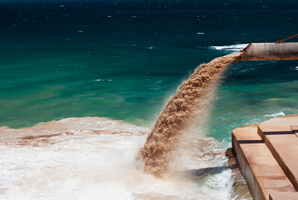 A Southland fish processing company has been fined for discharging dirty water directly into the Foveaux Strait.
Cando Fishing Ltd has been ordered to pay over $88,000 today in the Invercargill District Court.
It comes after the company was found guilty of 17 charges in relation to disposing wastewater from its kina processing plant in Bluff.
Environment Southland spokesman Simon Mapp says the fine is large, but reflects the company's continued breaches of the Resource Management Act.