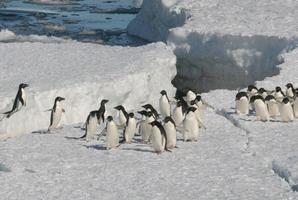 Foreign Affairs Minister Murray McCully says he is disappointed the Commission for the Conservation of Antarctic Marine Living Resources did not reach a consensus on the creation of a marine protected area in the Ross Sea region.
The New Zealand-led plan to create a 2.27 million sq km reserve, the largest in the world, was blocked by Russia at a special meeting of the commission in Germany.
Delegations from 25 counties had gathered for six days in Bremerhaven to consider the proposal, and one from Australia, France and the European Union for a network of marine protected areas (MPA) in East Antarctica.
The Ross Sea plan, developed with the US, required approval from all member countries of the commission to go ahead.
Russia was unable to approve the proposal, bringing the meeting to an unsuccessful conclusion overnight.
The Antarctic Ocean Alliance said Russia's actions had left the commission ``with nothing'' after two years of work.
``All members, except Russia, came to this meeting to negotiate in good faith,'' alliance director Steve Campbell said.
During the negotiations, Russia, with support from Ukraine, had challenged whether the members had the legal right to set up MPAs in Antarctic waters.
Mr McCully said he had been open about the size of the challenge involved in reaching consensus.
"I am nevertheless deeply disappointed that an agreed MPA in the Ross Sea region has eluded us,'' Mr McCully said.
"This debate will not simply go away. International pressure for responsible leadership will intensify and New Zealand has every intention of playing its full part in ultimately achieving the right outcome.''
The Green Party said it was disappointed at the outcome of the meeting and called on the Government to keep up the pressure to create a reserve.
"There is still hope for a Ross Sea MPA and we support the Government using all diplomatic avenues to make it happen,'' said oceans spokesman Gareth Hughes.
US Secretary of State John Kerry said he regretted an agreement couldn't be reached.
"But we'll soon get another bite at the apple and a formulation for protecting the Ross Sea can and will be found, period,'' he said.
"There's simply no comprehensive effort to protect earth's most critical resource that doesn't include an equally comprehensive effort to create marine protected areas.
"That's why the United States and New Zealand proposed the creation of these areas in the Ross Sea Region.''
- APNZ