Source: YouTube/all around the web Adele scolded a fan who was filming her show with a video camera. The British superstar told off a concertgoer after she caught a fan filming with a camera on a tripod. The incident was caught by another fan, ironically, on their camera phone, at the star's show in Verona over the weekend.
Latest NZH Video
Jacinda Ardern speaks at the 'Let's Talk to Labour' youth event.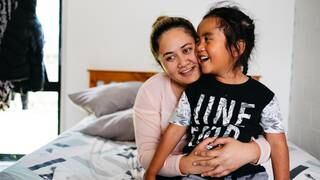 19 Aug, 2017 3:54pm
2 minutes to read
Exclusive: Compelling documentary challenges stereotypes around young mothers.
Protesters marching on Dunedin Hospital have forced Prime Minister Bill English and his entourage out a side door this afternoon. Source: ODT