Remembering Graham Brazier, who passed away today, and Hello Sailor in the Gluepot Reunion concert filmed in 2011. The Gluepot Reunion Concert was headlined by Dragon and Hello Sailor, who performed at the famous Ponsonby venue during its late 70s and 80s heyday. Joined by Citizen Band and Herbs for a 'Sunday session'; Steven Orsbourn asked them what made the Gluepot so special and loved by the 'punters'.
Latest NZH Video
Jacinda Ardern speaks at the 'Let's Talk to Labour' youth event.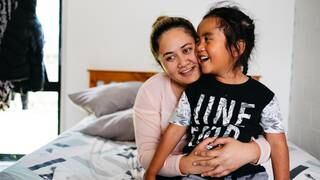 19 Aug, 2017 3:54pm
2 minutes to read
Exclusive: Compelling documentary challenges stereotypes around young mothers.
Protesters marching on Dunedin Hospital have forced Prime Minister Bill English and his entourage out a side door this afternoon. Source: ODT