Mark Kneebone. Cool by name, and cooler by nature, Kneebone is Co- Promoter of the St Jerome's Laneway Festival. Now in its fourth year, Laneway has grown to become the largest Auckland-based music festival and the leading alternative music festival in New Zealand. The backstage story follows Mark as he got ready for the 2013 Auckland Laneway Festival.
Latest NZH Video
Source: C-SPAN / AP John McCain was among the Republicans to vote against the 'skinny' repeal of the Affordable Care Act.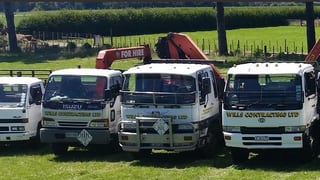 28 Jul, 2017 6:28pm
2 minutes to read
The ad suggested one man's wife would need professional services to lift her breasts.