Welcome to Hotel Transylvania, Dracula's (Adam Sandler) lavish five-stake resort, where monsters and their families can live it up, free to be the monsters they are without humans to bother them. Drac's world comes crashing down when one ordinary guy stumbles on the hotel and takes a shine to his teen-aged daughter. Starring the voices of Adam Sandler, Selena Gomez, Andy Samberg and Steve Buscemi. Due for release in New Zealand cinemas September 27.
Latest NZH Video
Source: C-SPAN / AP John McCain was among the Republicans to vote against the 'skinny' repeal of the Affordable Care Act.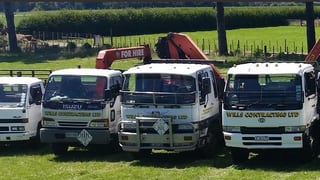 28 Jul, 2017 6:28pm
2 minutes to read
The ad suggested one man's wife would need professional services to lift her breasts.