The last of four Cairo Knife Fight songs performed in front of an intimate audience at Auckland's York Street Studios.
Producer: Ben King, Engineer: Hayden Taylor, D.O.P. Bevan Crothers, Cameras: Matt Gerrand, Paul Casserly, Glen Manchester, Hugh Sundae, Edit: Hugh Sundae
Latest NZH Video
Source: C-SPAN / AP John McCain was among the Republicans to vote against the 'skinny' repeal of the Affordable Care Act.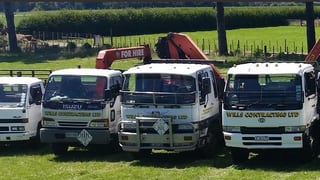 28 Jul, 2017 6:28pm
2 minutes to read
The ad suggested one man's wife would need professional services to lift her breasts.