The full international trailer for Star Trek Into Darkness shows Captain Kirk and the crew of the Enterprise confronting a terror that has detonated Starfleet and left the world in a state of crisis. Benedict Cumberbatch plays an adversary rumoured to be linked to the classic Star Trek villain Khan. Newly appointed Star Wars director JJ Abrams helmed the reboot, which also stars Chris Pine, Zoe Saldana and New Zealander Karl Urban.
Latest NZH Video
Source: C-SPAN / AP John McCain was among the Republicans to vote against the 'skinny' repeal of the Affordable Care Act.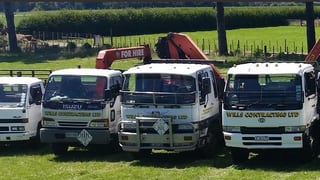 28 Jul, 2017 6:28pm
2 minutes to read
The ad suggested one man's wife would need professional services to lift her breasts.
NZ Herald Focus video
New Zealand video
World video
Entertainment video
Lifestyle video
Business video
Travel video