Former Kiwi model Zoe Brock is one of six women suing film mogul Harvey Weinstein, who is embroiled in a sexual harassment scandal.
The women sued Weinstein yesterday, targeting companies he worked at by likening the "Weinstein Sexual Enterprise" to an organised crime group that relied on film agents, producers and others to lure young women seeking a break in a breakneck industry.
The racketeering lawsuit in federal court in New York sought to represent "dozens, if not hundreds", of women who say they were assaulted by Weinstein after being isolated in close quarters such as a hotel room after bystanders were sent away.
Christchurch-born Brock, 43, posted about the lawsuit on Twitter this morning. She said it was for everyone who had ever come forward and tried to seek justice after being abused by someone in power and money.
"For every person who has ever had a company place profit over integrity. This suit is for YOU. They screwed with the wrong women this time. #MeToo #SilenceBreakers," she wrote.
Brock claimed in a blog post and a Herald interview that she was asked for a massage and chased into a bathroom by a naked Weinstein 20 years ago.
Describing herself as a "naive" 23-year-old, Brock said she met Weinstein at the Cannes Film Festival.
Seated next to each other at a dinner, she told the Herald she had no idea who he was.
"He seemed like a nice guy, and I didn't feel threatened by him."
After spending the night at various parties, Brock said she ended up in a remote hotel suite with Weinstein after being separated from her friends, something that she now believes was intentional.
"We headed upstairs to Harvey's room and opened another bottle of champagne while we waited for the gang to arrive. But the gang never arrived," Brock wrote in her post.
Weinstein left the hotel room and Brock claimed he re-emerged naked minutes later and asked if she would give him a massage. She felt panicked and told Weinstein she was uncomfortable and angry she had been tricked into this position.
"He asked if I would like a massage instead ... He pleaded with me to let him massage me and I let him put his hands on my shoulders while my mind raced."
Brock said she ran into the bathroom, locking the door, and Weinstein chased her.
When she came out, she found the film producer sitting on the bed "wearing a bathrobe crying".
The other plaintiffs in the lawsuit are the scriptwriter and actress Louisette Geiss and the actresses Katherine Kendall, Sarah Ann Thomas, Melissa Sagemiller and Nanette Klatt.
The lawsuit seeking unspecified compensatory and punitive damages followed the filing of a similar lawsuit in Los Angeles last month that did not identify plaintiffs by name.
Read More:
• Silence Breakers: Time Magazine lauds #MeToo movement
• Film shut down over Spacey's 'sexual behaviour'
• Natalie Portman says she was lured onto a jet
It said the "proverbial 'casting couch' was Harvey Weinstein's office of choice" in an arrangement condoned by defendants Miramax LLC, The Weinstein Co. Holdings LLC and its board of directors. It said the companies were complicit in Weinstein's flashing, groping, fondling, harassing, battering, false imprisonment, sexual assault, attempted rape or rape of women.
The women, the lawsuit said, "were aware of Weinstein's ability to make or break their careers, as well as to continue to inflict emotional distress. Moreover, Weinstein wielded and was outspoken about his power and ability to either launch their careers or ruin their personal and professional reputations forever".
"The power Weinstein wielded — and his ability to blacklist an actress or model for complaining about his predatory behavior — was so legendary that it was the rule in the entertainment industry that women needed to acquiesce to Weinstein to succeed," the lawsuit said, noting that male producers and actors joked about the rule and its effect on women.
A Weinstein lawyer declined comment, but Weinstein's representatives forwarded a statement saying Weinstein "has never at any time committed an act of sexual assault, and it is wrong and irresponsible to conflate claims of impolitic behavior or consensual sexual contact later regretted, with an untrue claim of criminal conduct".
The statement added: "There is a wide canyon between mere allegation and truth, and we are confident that any sober calculation of the facts will prove no legal wrongdoing occurred. Nonetheless, to those offended by Mr Weinstein's behavior, he remains deeply apologetic."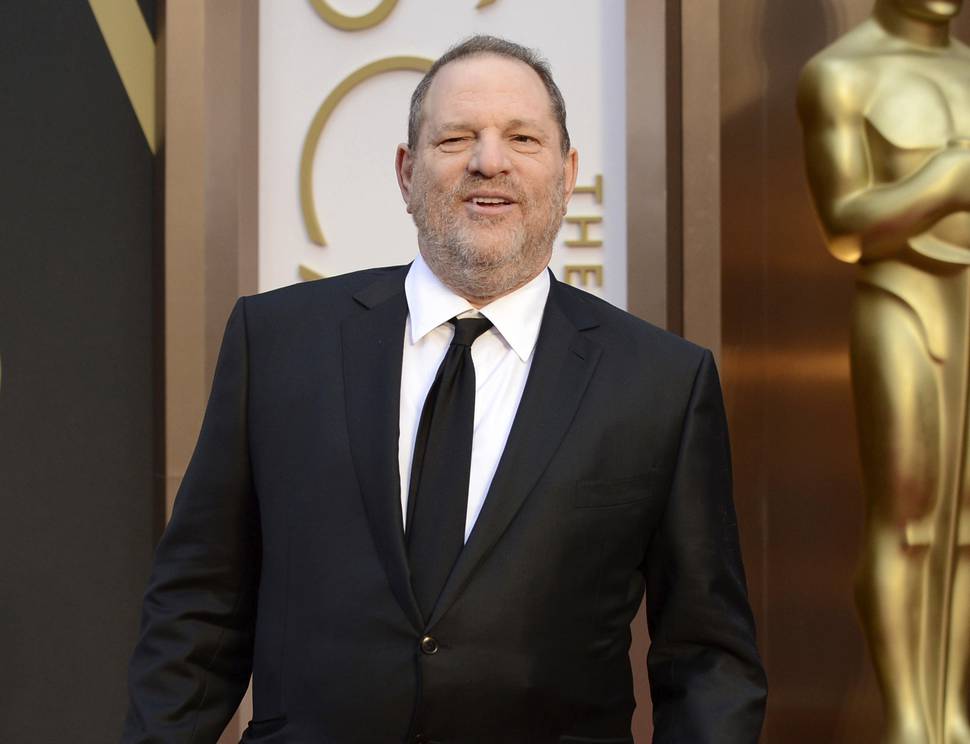 Miramax, headquartered in Santa Monica, California, and The Weinstein Co. Holdings, based in New York, did not immediately return messages seeking comment.
Weinstein was ousted from the movie company he founded following a barrage of sexual harassment allegations that began with a bombshell New York Times article in early October.
At least 75 women have come forward in the media to detail accounts of assault, harassment and inappropriate conduct by Weinstein. Weinstein's representatives have denied all accusations of non-consensual sex, but no charges have been filed.
Weinstein, 65, is being investigated by police in Los Angeles, Beverly Hills, New York and London.
The lawsuit claimed that a coalition of companies and people since at least the 1990s became part of the growing "Weinstein Sexual Enterprise" and that they worked with Weinstein to conceal his widespread sexual harassment and assaults.
According to the lawsuit, actresses and other women in the film industry were lured to industry events, hotel rooms, Weinstein's home, office meetings or auditions under the pretext that they were to discuss a project.
If women did not meet his demands, Weinstein and his associates used nondisclosure agreements, payoffs and legal threats to suppress their voices, the lawsuit said.
The Associated Press generally doesn't name alleged victims of sexual assault without their permission. All of the women have told their stories publicly.