Lily was the shining star of The Bachelor New Zealand last night, pulling a seductive trick to secure herself a rose.
And it seemed to work: Sophie was eliminated as her kooky love of crystals clearly wasn't enough to win Bachelor Zac Franich over.
Lily, a 20-year-old sporty Wellingtonian, introduced her ruse by telling Franich: "I have something for you up my skirt."
Franich couldn't contain his laughter when that "something" turned out to be a series of speed-dating questions written on her thigh.
She then put the questions, written in biro, to him during some one-on-one time at the cocktail party.
"You know how you love small talk, and it's your forte ... I just prepared a little something up my skirt just to help you out a little bit," she said.
Lily had a rule: Franich wasn't allowed to peek at her questions. "I want your eyes up on me."
The first question was: "Do you eat the skin on the kiwifruit?"
Franich didn't, which Lily disapproved of.
"I really think he should re-think his life priorities," she said, "because that's where all the vitamins are."
When Franich briefly left and returned hiding a rose, Lily asked, "Have you got something in your pocket or are you just happy to see me?"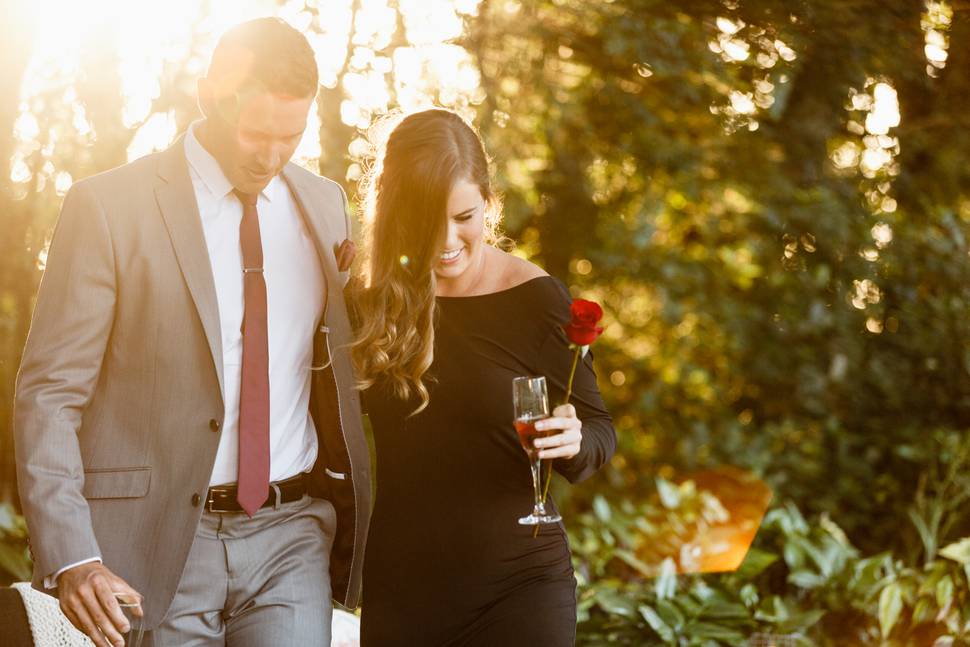 Franich was clearly very taken by Lily, calling her "by far the most interesting and hilarious person I've met in a little while."
She received a rose, meaning she had immunity at the elimination ceremony which saw Sophie sent home.