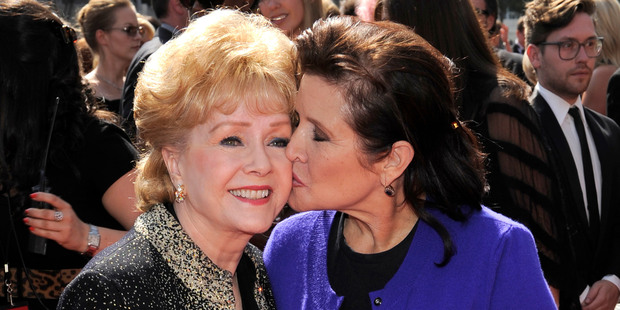 A public memorial service for Debbie Reynolds and Carrie Fisher is underway and live streaming so fans around the world can be a part of it.
The event is taking place at Forest Lawn Cemetery Hollywood Hills in Los Angeles, and will feature music by Star Wars composer John Williams, as well as an original tribute song by family friend James Blunt.
READ MORE:
• Adele's Kiwi bestie
• Billionaire Sir Richard Branson jets into Auckland
Hollywood memorabilia that Reynolds collected throughout her life will also be on display.
Fisher, 60, an actress and writer who starred as Princess Leia in the original Star Wars trilogy, died Dec.
28 after suffering a medical emergency days earlier aboard a flight from London.
Reynolds, 84, an Oscar-nominated actress who shot to fame after starring in Singin' in the Rain at age 19, died the following day after being briefly hospitalised.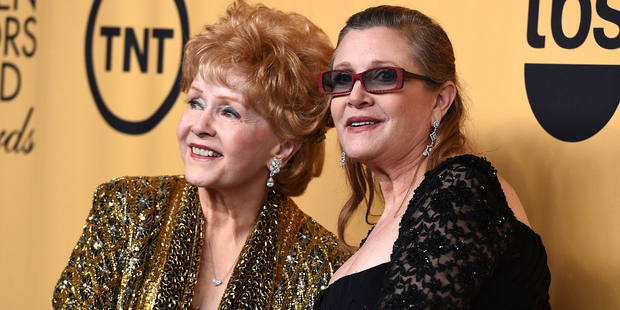 "She said, 'I want to be with Carrie,'" Reynolds' son, Todd Fisher, told The Associated Press after his mother's death. "And then she was gone."
The back-to-back deaths of two prominent actresses were stunning, but they were made even more poignant by the women's complex history. Fisher and Reynolds had a strained relationship that Fisher explored in her writing, but they later reconciled and became trusted confidantes brought closer by painful events in their lives.
Reynolds lost one husband to Elizabeth Taylor, and two other husbands plundered her for millions. Fisher struggled with addiction and mental illness, which she candidly described in books and interviews.
Fisher died after finishing work on The Last Jedi, the eighth film in the core Star Wars saga. Disney CEO Bob Iger said this week that Fisher appears throughout the film, and her performance will not be changed.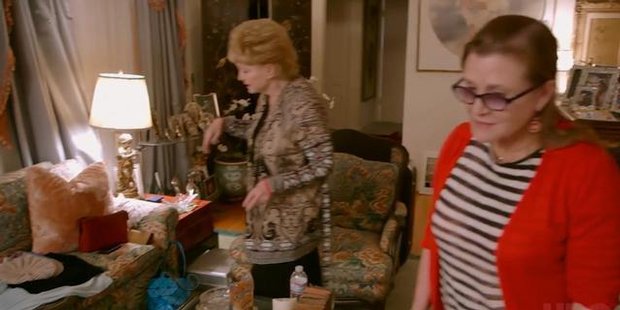 Reynolds earned an Oscar nomination for her starring role in The Unsinkable Molly Brown.
The actresses participated in an HBO documentary on their lives called Bright Lights, which aired in January.
Todd Fisher organised Saturday's memorial to give fans an opportunity to honour his mother and sister. Fisher's daughter, actress Billie Lourd, is expected to attend.
Stars including Meryl Streep, Tracey Ullman and Stephen Fry mourned the actresses at a private memorial in January.
The livestream is available below via DebbieReynolds.com.