The Walking Dead
is known for making awesome zombies. Animals? Not so much.
Deep into its seventh season, the post-apocalypse zombie show debuted a zombie full of spikes that many thought might be its best one yet.
But it turns out the hit zombie show's CGI team isn't quite as skilled as its make-up team.
Fans have taken to social media to call the show out for a CGI deer that appeared in a scene with Rick in the latest episode.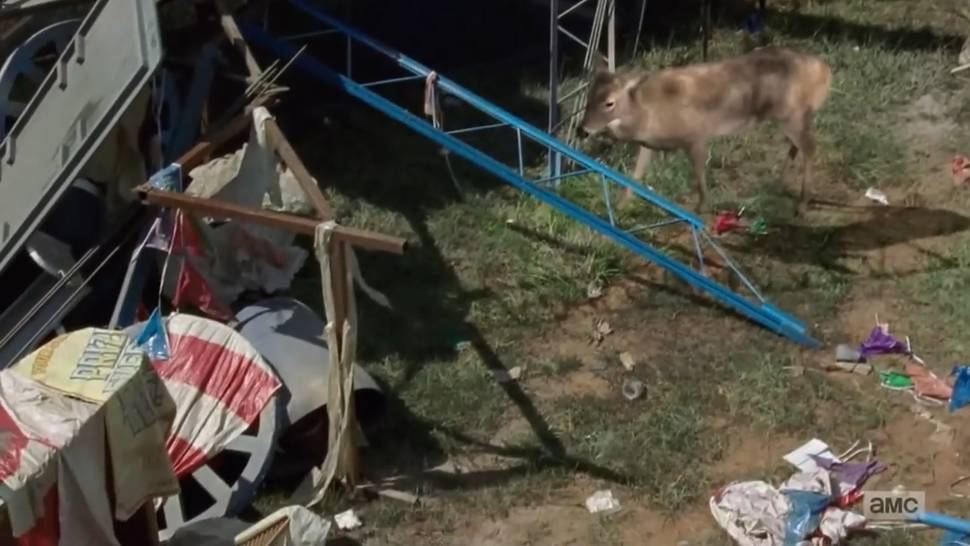 The scene showed Rick dispatching zombies when he spots a deer hunting for food in a pile of trash.
The hardened survivor then climbs a ferris wheel to shoot the deer for food, but changes his mind when he spots a group of zombies heading his way.
It's when Rick looks down on the deer that the animal's CGI team seemed to give up with a badly lit, blocky animal that looked like he'd been Photoshopped into the shot.
One fan said it was so bad it looked like an animal from Minecraft accidentally wandered onto set.
Others joked that it deserved its own Emmy Award, or wondered if the show had recently suffered budget cuts.
* The Walking Dead screens on TV2 on Monday nights at 9.45pm.