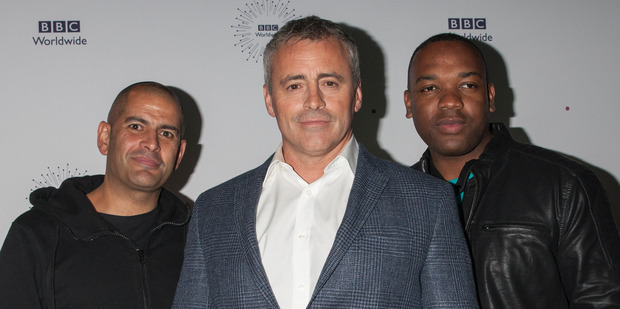 Top Gear was back for a new series last night in the UK - but all many viewers could talk about was the improvement without Chris Evans according to Daily Mail.
The BBC Two motoring show hit the screens on Sunday night with former Friends star Matt LeBlanc in the driving seat and Chris Harris and Rory Reid joining him as co-hosts.
The last series was savaged on social media, with much of the criticism levelled at Evans's hosting style, and many wondered whether Top Gear was finished.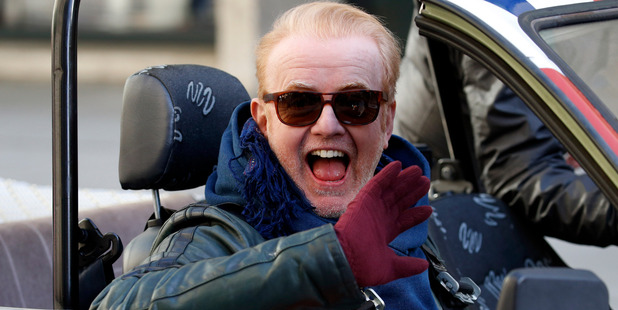 The Radio 2 host was nicknamed 'Mr Shouty' and a 'poor man's Clarkson' as fans criticised his 'no banter' presenting style - he spent yesterday in his local park drinking from a flask.
Sunday's instalment, which featured a trip to Kazakhstan and an interview with Scottish actor James McAvoy, fared much better, with viewers saying on social media that it was a 'massive improvement' and it had made 'a promising start'.
But the new series debut brought in 2.8million viewers when Chris Evans' debut last year had 4.4million.
One wrote: 'Hadn't laughed at an episode of Top Gear for three years. That changed tonight'. Another said that it only took seconds to see the improvement.
literally seven seconds in and the new "top gear" is better without chris evans.

— neil mccauley (@the_blueprint) March 6, 2017
'Top Gear is back how it should be!' enthused one viewer on Twitter.
'Top Gear is back and it was so sweet I could have licked it,' said another.
LeBlanc, 49, was called 'a natural' as a presenter and several people said the programme was better without Evans, who quit after the last series saying he gave it his best shot but that it was 'not enough'.
One person wrote: '5 Seconds in and new #TopGear without Chris Evans looks 9,999,999 times better already.'
10 minutes in and I already know this series is better than the last #TopGear

— Amy B (@AmyB8930) March 5, 2017
Another said: 'Just watched new #TopGear. Sooo much more better now that Chris Evans isn't on it! Well done, good choice!'
'The new series of #TopGear is very watchable, well done lads!! More car focused, entertaining, funny and beautifully filmed,' wrote another pleased viewer.
But although there was plenty of good will for LeBlanc, the first non-British host in the programme's 40-year history, it seems there is no replacing the old trio of Jeremy Clarkson, Richard Hammond and James May in the audience's hearts.
One person tweeted: 'Top Gear will never be the same without @JeremyClarkson & co but new series def better than last one.'
New #TopGear ? I rally bloody like it! pic.twitter.com/8xHnZJqpyt

— CHRIS REILLY (@chrisreillyreal) March 6, 2017
'Still doesn't compete with Jeremy et al, but #TopGear is heaps better without Chris Evans,' said another.
'Thought the new #TopGear was decent. Much better without the unbearable Chris Evans. Still not a patch on clarkson and co though,' said another.
New #TopGear MUCH better than last year, it's no Grand Tour but There's room for at least 2 car shows in my life.

— BookBloke (@bloke_book) March 5, 2017
Evans, who also fronts BBC Radio 2's breakfast show, had defended the show's performance in recent weeks, calling the new Top Gear 'a hit'.
He added that the ratings did not include the number of views the show received on the catch up service, iPlayer.
But in July last year he quit saying he had given it 'my best shot, but sometimes that's not enough'.
He added: 'I feel like my standing aside is the single best thing I can now do to help the cause.'
Top Gear bosses hope that reverting to a line-up of three men will revive the beleaguered motoring show, following the hounding Chris Evans received last year.
Top Gear will be coming to Prime and broadcast details will be released in due course.