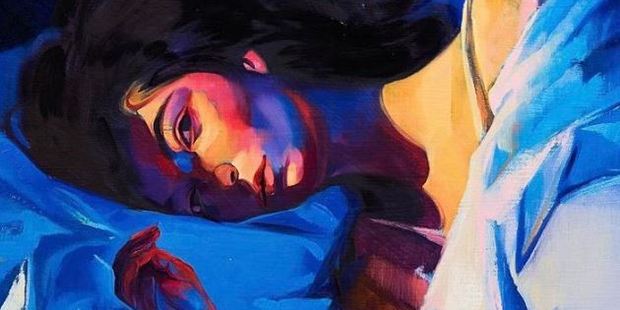 Lorde's new single Green Light has taken the music world by storm since its release earlier today, with one fellow star calling it a "magnificent bop for the ages".
The Kiwi superstar unveiled her new single after much secrecy and rumour, but fans and critics have been quick to declare the track a hit.
Billboard described Green Light as a song which "barges into your heart on its first play".
"Lorde makes a good case that her songwriting, above all else, is her strongest asset," the weekly music magazine said.
"Green Light is towering because of the tiny details surrounding its euphoric hook, moments and memories carefully stacked upon each other."
Billboard said the 20-year-old's track is the sound of an artist entering adulthood.
"Her ability as a pop auteur growing (quite spectacularly) along with her. Pop fans constantly yearn for this marriage of Big Moment and gorgeous nuance. With the first taste of sophomore album Melodrama, Lorde has entered her prime and hit her mark."
Lorde is back with a euphoric breakup song, 'Green Light' https://t.co/6BABu5xe6Z via @mashable #music #Lorde pic.twitter.com/PqVhyKDPO3

— Tommy Florez (@tommyflorez) March 3, 2017
@LordeDaily perfect cathartic and joyous pop - last fm already tells me i've played it more than any other song this year, almost 70 plays!!

— tony (@FKAtony) March 3, 2017
The New Yorker magazine said, "heartbreak has given a much-needed shock to her system".
Friend and fellow pop queen Taylor Swift said in a post on Instagram the new single was a "magnificent bop for the ages".
The accompanying music video to Green Light on Lorde's official YouTube page has already had more than 3 million views.
omggg #GREENLIGHT @lorde soo goooood

— Maggie Lindemann (@MaggieLindemann) March 3, 2017
Sorry I can't come to the phone right now. I'm either crying to @edsheeran or dancing to @lorde.

Please leave a message after the beep.

— Alex Goldschmidt (@alexandergold) March 3, 2017
I LOVE LORDE'S NEW SONG

— Ricky Dillon (@RickyPDillon) March 3, 2017
new Lorde song is so beautiful.

— Nicole Dollanganger (@nbabybell) March 3, 2017
Lorde: releases new single
Me: must dance pic.twitter.com/Kv85p4WnBV

— makenna (@Kennalaurennn) March 3, 2017
@lorde // GREEN LIGHT

ig: makeupbyxavi pic.twitter.com/z4IkgDtFaK

— @makeupbyxavi (@xrimes) March 3, 2017