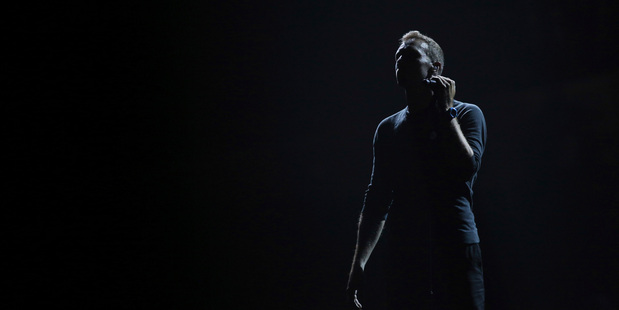 George Michael was honoured at this year's Brit Awards - but the choice of performer left some viewers unhappy.
At the awards cereomony today, nearly 15 minutes was devoted to a tribute that ended with Michael performing a posthumous duet with Coldplay's Chris Martin.
Before that, Michael's former Wham! band mates Andrew Ridgeley, Pepsi and Shirlie first took to the stage first to recite their tear-jerking speech about the singer, who died on Christmas Day aged 53.
In the most emotional speech of the night, Ridgeley started by saying, "A supernova in a firmament of shining stars had been extinguished and it felt like the sky had fallen in."
Ridgeley also reminisced on the history of their band, which won two BRIT awards in the 1980s.
"In 1975 we were two boys who happened to share a mutual sense of humour, a love of life-affirming music, the artists and record it gave birth to, and a shared sense that we understood it," he said.
Pepsi and Shirlie, who toured with the duo as their backup singers, struggled to hold back tears as they gave their part of the moving eulogy.
"We always knew George was destined to become a star in his own right," Pepsi said. "His voice was stunning, pitch-perfect, and his performances spellbinding."
"George was like a brother to me and I always be so proud of his incredible achievements," said Shirlie through tears.
Coldplay's lead singer Martin then took to the stage to perform Michael's 1986 hit A Different Corner.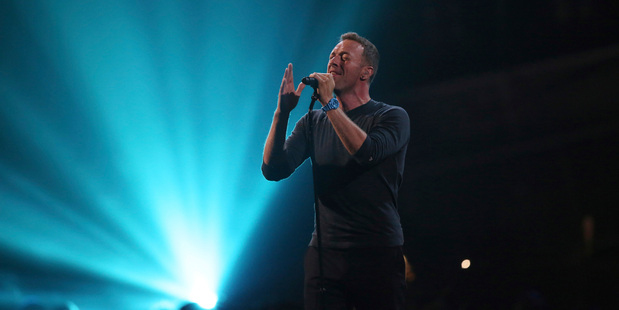 Dueting with a recording of Michael, Martin was accompanied by an orchestra of violinists and a video montage of the fallen singer's life.
While Martin received a tearful standing ovation from the O2 for his performance, Twitter wasn't as kind, with many asking why exactly the Coldplay frontman had been chosen to pay tribute to the departed pop icon.
#BRITs2017 when you think Chris Martin suddenly gets in tune, then you realise they are actually playing a video of #GeorgeMichael

— Stuart Borley (@StuBallBaggins) February 22, 2017
2/2 Chris Martin proved once again there is just no one like @georgemichael @BRITs Still, nice and so deserved tribute....

— AmandaNobel Edelsmid (@NobelAmanda) February 22, 2017
Chris Martin showing what an absolute bloody genius songwriter and singer #georgemichael was, by being nowhere near as good as him. #brits

— Jo Malley (@marciehatter) February 22, 2017
Why not just show George Michael singing it and leave Chris Martin out of it! #BRITs2017

— Sean (@sehol) February 22, 2017
NO. NO. NO. ABSOLUTELY NOT. NO. DO NOT DO THIS. NO CHRIS MARTIN. STOP THIS. STOP THIS NOW. NO. THIS IS NOT OK. NO. STOP. #BRITs2017

— A* (@husseybyname) February 22, 2017
Chris Martin though #brits pic.twitter.com/5MpyrzqYAV

— Ryan Love (@RyanJL) February 22, 2017
Has Chris Martin finished destroying that song yet #brits #georgemichael pic.twitter.com/d988azDyPp

— Shell (@shells_twits) February 22, 2017
Before Chris Martin's tribute, Adele was the most recent to publicly honour the singer, surprising the audience at this year's Grammy Awards.
Plagued with technical problems, Adele had to stop her performance of Fastlove midway through and ask to restart.
"I know it's live TV, I'm sorry," she said, before swearing a number of times.
"I need to start again. I f**ked up.
"I can't do it again like last year. I'm sorry for swearing and sorry for starting again. Can we please start it again? I'm sorry, I can't mess this up for him. I'm sorry. I'm sorry, Ken," she said, apparently referring to Grammys executive producer Ken Ehrlich.
Despite being visibly upset, the singer nailed her second performance and received a standing ovation from the audience.