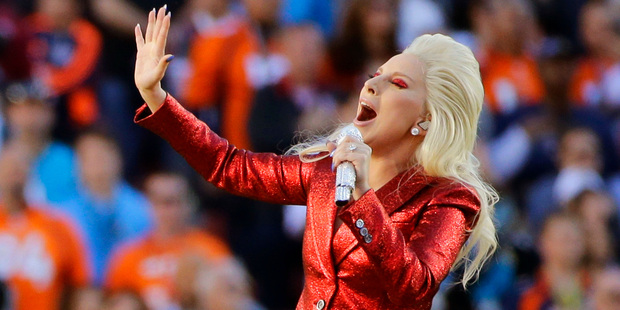 A BBC talent show has come under fire for "straightening" Lady Gaga's equality ballad Born This Way.
Let it Shine, a talent quest created by Gary Barlow and hosted by Graham Norton, is all about creating the UK's next big boy band to star in a Take That musical.
READ MORE:
• Rachel Hunter is dating a Game of Thrones star
• Kanye's boost for Kiwi sportswear firm
In each episode, groups perform covers of hit songs with extravagant sets and dance routines. The latest episode saw one such group, Iron Sun, perform Lady Gaga's 2011 anthem - with a twist.
Due to time restrictions - each band only gets three minutes per number - the song had to be cut down, and it just so happened that the parts they chose to cut also cut out the song's key themes.
The lyrics "don't be a drag, just be a queen", which are used to bridge between the first chorus and second verse, were replaced by a dance performance.
The entire third verse was also removed, cutting out the song's most iconic lyrics which call for equality.
Fans were quick to take to social media to slam the show and the BBC for the decision, with some even suggesting the judges should be made to resign.
@BBC how dare you butcher #BornThisWay on #letitshine, removing the lyrics from the song that give it its meaning and power. SHAME ON YOU!!!

— Mark Pointon (@m2geek) 19 February 2017
So BBC is homophobic+so are producers of Let it Shine? Removing the pro-LGBT lyrics from Born This Way. Who the hell do they think they are?

— Jo|Dean Winchester (@BeautyOfGaga77) 20 February 2017
#letitshine and @BBC you should be ashamed for amputating #BornThisWay Judges should resign in protest!

— TheSkull (@Sakis__79) 19 February 2017
mayb 'Iron Sun' got kicked out of let it shine because they decided to cover their fragile masculinity by doctoring 'Born This Way' @BBCOne

— adam (@adrbrts) 19 February 2017
#letitshine how can you sing born this way without mentioning anything about equality and diversity ??? It's the point of the song

— David (@davidsmunday) 18 February 2017
So the BBC edited Born This Way for #letitshine so it didn't mention any LGBT references. Surely that's the whole message of the song?

— Jordan (@Jord_an1) 18 February 2017
The BBC has not yet commented on why those lyrics were cut.
Iron Sun was eliminated from the competition after receiving the least votes from the public.
The performance comes just a few weeks after Lady Gaga sang the song at the Superbowl, where she was praised for singing the pro-LGBT lyrics to an audience of football fans.
Let it Shine airs in New Zealand on UKTV.