Netflix has used the Super Bowl to announce the return of Stranger Things. And then the internet rejoiced.
Last summer's 1980s-set science-fiction hit for the streaming service will return for a second season on Halloween later this year.
Netflix previewed the season in a trailer that debuted during yesterday's Super Bowl.
#WorldUpsideDown pic.twitter.com/znwe9YAezp

— Stranger Things (@Stranger_Things) February 6, 2017
It opened with what looked like an eighties-era TV commercial before showing a montage of scenes from season two.
For children of the 80s, it was full of nostalgia - at one point, the cast are seen dressed up in Ghostbusters uniforms.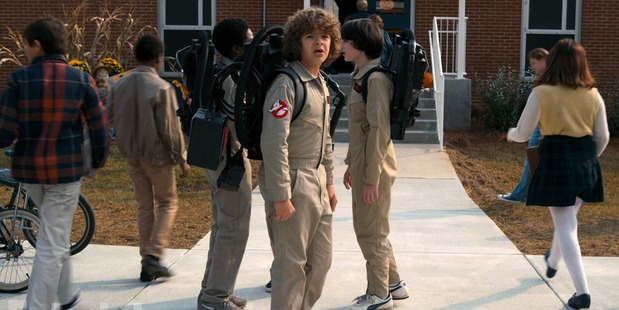 Fans quickly lost their minds with excitement.
i don't think i've ever been more excited for halloween this early in the year #StrangerThingsSeason2 !!! pic.twitter.com/oQsXDwAEmr

— bella k:) (@bckennedy23) February 6, 2017
Can we postpone World War 3 until AFTER Halloween? I really wanna see Stranger Things 2. #StrangerThingsSeason2 #strangerthings

— Average Jane (@AvrgJaneAustin) February 6, 2017
On a scale of 1 - 10, how excited am I for the new series of Stranger Things?
Eleven!! #StrangerThingsSeason2 #StrangerThings https://t.co/6WWHuffrNc

— Kieran Sampson (@kieransampson) February 6, 2017
Stranger Things earned high praise from critics for its first season and received a Golden Globe nomination for best drama series.
Winona Ryder was also nominated for a Globe for her turn as Joyce Byers.
- AP