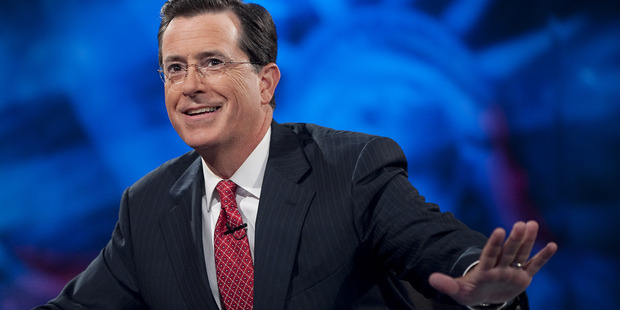 Stephen Colbert will host the annual Emmy Awards telecast, this year to be shown on his home network of CBS.
The annual awards show honouring the best in television will take place on September 18.
Colbert is host of the Late Show on CBS, though is better known for his eponymous late night show, The Colbert Report, on Comedy Central.
He is a keen Lord of the Rings fan, and came to New Zealand to film a brief cameo in The Hobbit trilogy.
In talking about hosting the 69th Emmy telecast, Colbert made sly reference to the Trump administration's unprovable assertion that Trump's inauguration was the most watched ever.
Colbert said: "This will be the largest audience to witness an Emmys, period. Both in person and around the globe."
The show was hosted last year by fellow late night host Jimmy Kimmel, who will next month host the Oscars.
The Emmys are typically broadcast in New Zealand live on Vibe.
For a taste of his comedy stylings, watch the video below.