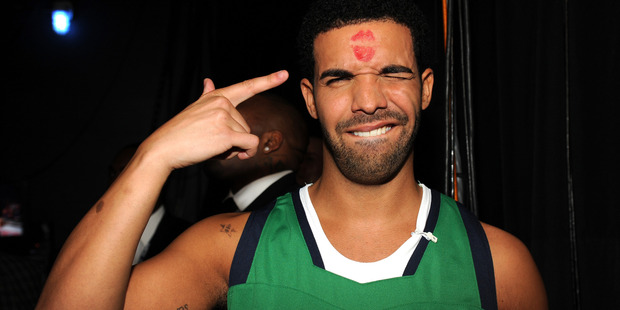 Drake owned the year on Spotify: He's the most streamed act on the platform with 4.7 billion streams.
The rapper has the most streamed album and song Views (2.45 billion) and One Dance (970 million) on Spotify this year, it was announced late Wednesday.
Justin Bieber, Rihanna, twenty one pilots and Kanye West round out the top five artists of the year. The top albums following Views are Bieber's Purpose, Rihanna's Anti, twenty one pilots' Blurryface and The Weeknd's Beauty Behind the Madness.
Mike Posner's I Took a Pill in Ibiza Seeb Remix came in second after Drake's One Dance for top songs, followed by The Chainsmokers' Don't Let Me Down, Rihanna and Drake's Work and Sia's Cheap Thrills.
One Dance, though, placed third on Google Play's top songs of the year, announced Thursday. Stressed Out by twenty one pilots took the top spot, followed by Justin Bieber's Sorry.
Drake is the most streamed act of all-time on Spotify with 8.7 billion streams. Zayn, the former One Direction member who released a solo album this year, is Spotify's top breakout artist.
Six60 was NZ's top streamed local artist this year. Their self-titled 2015 album Six60 continues to make waves across the country featuring tracks such as White Lines, Stay Together and So High.
Top Five Albums in NZ
1. Purpose - Justin Bieber
2. Views - Drake
3. ANTI - Rihanna
4. Blurryface - Twenty One Pilots
5. Six60 - Six60
Top Five Artists in NZ
1. Drake
2. Justin Bieber
3. Rihanna
4. Twenty One Pilots
5. Flume
Top Five Tracks in NZ
1.One Dance (feat. WizKid and Kyla) - Drake
2.Never Be Like You (feat. Kai) - Flume
3.Don't Let Me Down (feat. Daya) - The Chainsmokers
4.This Is What You Came For (feat. Rihanna) - Calvin Harris
5.Work From Home (feat. Ty Dolla $ign) - Fifth Harmony
Top Five Male Artists in NZ
1. Drake
2.Justin Bieber
3.Flume
4.Kanye West
5.Eminem

Top Five Female Artists in NZ
1.Rihanna
2.Ariana Grande
3.Adele
4.Sia
5.Zara Larsson