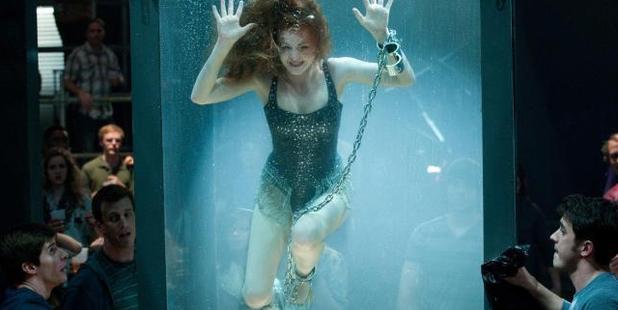 They're the death defying stunts and jaw-dropping scenes that have us leaving the cinema in bewilderment.
And, when we say they're death-defying, that's exactly what we mean.
The majority of the time, stunts and action sequences are pulled off seamlessly but there have been times when things have gone tragically wrong.
These are the times film stunts have heartbreakingly resulted in death or incredible injury.
THE MAZERUNNER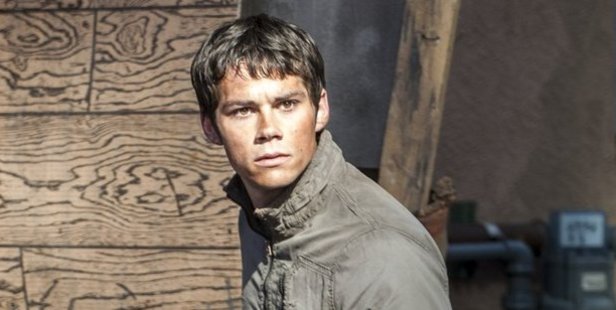 Dylan O'Brien, the star of the hit sci-fi series The Mazerunner was rushed to hospital after a car stunt went dangerously wrong.
O'Brien was hit by a car back in March while performing a stunt for the movie and suffered a number of broken bones including fractures to his face.
The first two films have already grossed more than $650 million worldwide with the third The Maze Runner: The Death Cure supposed to be released in February 2017.
Originally, the production team believed the star would need only a few weeks to recover, however production completely shut down after they realised the extent of his injuries.
Due to this, the third instalment is slated for release in January 2018.
HARRY POTTER AND THE DEATHLY HALLOWS
Daniel Radcliffe's stunt double David Holmes worked with him for all of the Harry Potter films up until an onset accident in 2009 left him paralysed.
While filming a "jerk back scene" for the first Deathly Hallows instalment, the incredibly dangerous stunt didn't go as planned and instead slammed him against a wall.
Although conscious after the fall, Holmes told horrified crew members, "I can't feel my legs." He had broken his neck.
The ex-stuntman is now wheelchair-bound with limited movement in his arms and hands.
Despite the accident, Holmes doesn't have much ill-will towards the cast telling the Mirror, "It was an amazing experience. I loved it and Dan was an absolute pleasure to work with. The cast and crew were like a second family and I remain in touch with a lot of them to this day."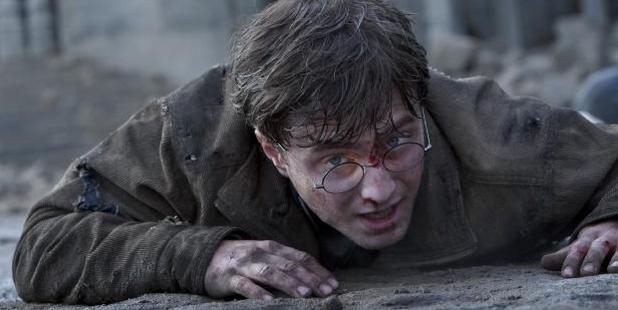 MAASTI GUDI
Two of India's best stuntmen tragically drowned in early November this year after jumping more than 20 metres from a helicopter into a reservoir.
Raghav Uday and Anil Verma barely knew how to swim and were not wearing life vests as they jumped from the helicopter for the film Maasti Gudi.
RIP.Two stuntmen drown whilst filming a stunt from a chopper in a Kannada film. When VFX facilities available,then why endanger human lives? pic.twitter.com/HvPjlrLr8f

— Rishi Kapoor (@chintskap) November 7, 2016
Uday expressed his concerns to Public TV:"There was no specific preparation for this scene ... the three of us will just jump. That's all I know. The rest is up to God."
As soon as the men jumped, a motorboat was supposed to rush out to the middle of the Bangalore reservoir to rescue them but the engine failed.
Local fisherman frantically rowed out in an attempt to save the drowning men but by the time they made it, there was no trace of them.
HANGOVER: PART II
Aussie Hangover: Part II stuntman Scott McLean was horrifically injured back in 2010 while performing a stunt in Bangkok.
Although not considered a dangerous stunt at the time, a car and truck that were engaged in a high speed chase had an accident in which McLean was a passenger.
He was in a medically-induced coma for two months and suffered permanent brain injuries.
The Aussie stuntman launched legal action against Warner Bros. back in 2011 stating the speed of the cars and the timing of the stunt was changed last minute which resulted in the collision and his head smashing into the moving truck as he hung out the window.
He eventually reached a settlement with the production company for an undisclosed amount.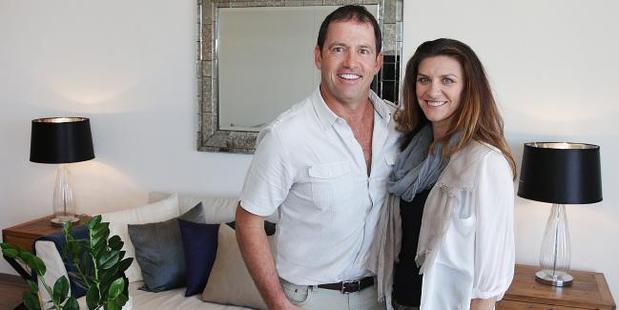 THE EXPENDABLES 1,2 AND 3
It seems like the cast of The Expendables are sometimes treated as replaceable as the characters they play.
In the first movie, Sylvester Stallone told FHM Magazine he broke his neck while wrestling with Steve Austin and had to have a metal plate surgically implanted in his neck to fix it.
In the second film, one stuntman died and another was critically injured after an explosion scene didn't go as planned.
The surviving stuntman sued the film's producers, Millennium Films, in 2012 claiming the stunt was "recklessly staged".
The production company released a statement at the time of the accident saying "Our deepest condolences go to the family of Kun Lieu. His passing is tragic. Our sympathies also go to Nuo Sun, who was seriously injured as a result of the same explosion."
Actors Arnold Schwarzenegger and Stallone were also in the hospital at the same time for shoulder surgery due to injuries from the second film.
Arnold Schwarzenegger and Sylvester Stallone in hospital after minor accidents on the set of @Expendables3 pic.twitter.com/bHeadIAQ0J

— Film Geek (@fungukasquad) August 7, 2014
The crew probably thanked their lucky stars Jason Statham was an Olympic diver back in the day after a stunt on Expendables 3 went terribly wrong.
While shooting a scene in Varna, Bulgaria, the brakes on a truck Statham was driving failed resulting in him driving straight into the Black Sea.
Cast member Terry Crews recounted the "near death experience" on The Tonight Show with Jay Leno describing how everyone freaked out and was screaming but that Statham coolly "gets out, swims to the top and the truck is gone".
"Let me tell you something, Jason Statham is a true bad, bad dude," he added.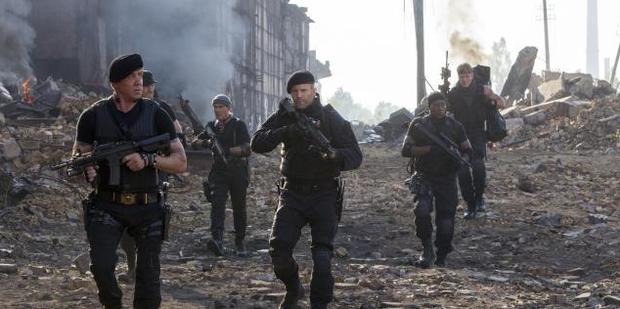 NOW YOU SEE ME
Isla Fisher's performance as an illusionist stuck in chains underwater became a little too realistic when she actually started to drown.
The Aussie star started to panic when her chains became stuck making her unable to reach the kill switch.
"They had a guy who was off camera, but he was a long way away with a can of oxygen," she said.
"By the time I realised I couldn't get up and beckoned for him, I realised that I had run out of air."
Fisher was underwater for two and a half minutes. Her direction for the scene was to bang on the tank glass and pretend like she was drowning.
Safe to say she gave a pretty realistic performance.
Watch from 2:45
THE TWILIGHT ZONE
The film industry completely changed the way it shot movies after Hollywood star Vic Morrow and two child actors were mutilated and crushed by a helicopter on The Twilight Zone Movie in 1983.
The stunt was extremely risky involving a simulated mortar explosion and a helicopter.
The explosives were reportedly detonated too early which hit the helicopter's rotor blades and forced it to spin out of control.
Combat! star Morrow and the two Chinese children Renee Shin-Yi Chen and Myca Dinh Le were crushed and decapitated by the blades.
Vic's last words, according to his Combat! co-star Dick Peabody were "I've got to be crazy to do this shot. I should've asked for a double."
The three deaths led to lawsuits that lasted more than a decade and sparked huge change in the film industry including stricter child actor laws and stricter penalties for violation of safety procedures.