Frankie Jonas was cited for possession of marijuana on Tuesday night.
The 16-year-old was outside a convenience store in Nashville, Tennessee, when police searched him, according to TMZ.
He is the brother of the famous singers Nick, Joe and Kevin Jonas who made up the boy band The Jonas Brothers. The band dismantled in 2013 and since then Nick and Joe have gone on to have successful careers of their own.
The site added the teen was caught 'red handed' with marijuana on him.
Frankie is very upset about the bust, according to a source. He does not have a track record.
When in Hawaii in early November with his brother Nick (who was filming the Jumanji reboot), Frankie could be seen smoking something on a golf course.
It's not known if what he was smoking was a cigarette or something else.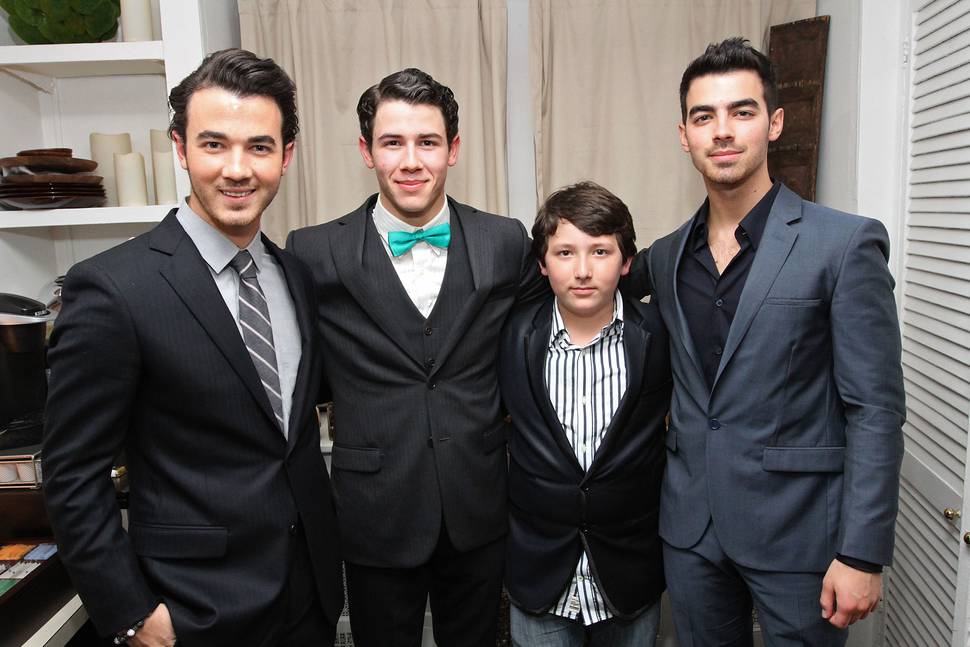 Frankie, who used to be referred to as the 'bonus Jonas,' is considered one of the more focused Jonas family members.
Not only has he already graduated from high school two years early, but he is already taking college courses.
His offence is not considered that serious in Nashville, however, as in September the city passed a city measure reducing penalties for possession of small amounts of marijuana.