Sir David Attenborough's Planet Earth II has left viewers reeling after a scene involving the elusive snow leopards took a turn for the worst.
As the mother leopard and her cub were on the move, the adult female was spotted by two males who proceeded to fight over who would take the female as their mate.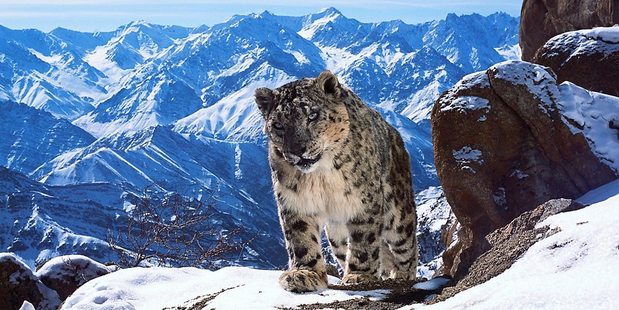 In order to protect her young, the mother rolled over in submission and the male proceeded to mate with her. Viewers immediately took to social media to express their upset over the scene, calling it "rape", "domestic violence" and "uncomfortable" at best.
Domestic violence, date rape and abandonment all in a scene with snow leopards. The plot thickens this is getting deep #planetearth2

— Dominic Powell (@dominicpowell94) November 13, 2016
Snow leopard rape culture on a Sunday night makes for uncomfortable viewing. #planetearth2

— Emma (@MossbawnStoic) November 13, 2016
This snow leopard scene is horrendous. Cute mama and baby, fight, violent cat-rape.. thankfully they survived! #planetearth2

— Lisa Franklin (@LisaFrankers) November 13, 2016
Snow leopard gang rape results in abandoned, vulnerable youth. Planet Earth has once again left a nation devastated.

— Nathan Makan (@nathanmakan) November 13, 2016
Thankfully, the rest of the episode provided light relief when a bobcat face-planted into the snow and became the nature meme the internet never knew it needed.
The debut of Planet Earth II, which focused on the world's islands, has become the most-watched natural history documentary in more than 15 years, the Daily Telegraph reports.
The episode has now racked up more than 12 million views and become the highest performing title of 2016 so far across all television, following The Great British Bake Off, Britain's Got Talent and the final of Euro 2016.