Leonard Cohen, the baritone-voiced Canadian singer-songwriter who seamlessly blended spirituality and sexuality in songs like "Hallelujah," "Suzanne" and "Bird on a Wire," will forever be remembered for his "deep and truthful" work. Cohen died today, aged 82.
"My father passed away peacefully at his home in Los Angeles," Adam Cohen said in a statement. "He was writing up until his last moments with his unique brand of humor."
Cohen, also renowned as a poet, novelist and aspiring Zen monk, blended folk music with a darker, sexual edge that won him fans around the world and among fellow musicians like Bob Dylan and R.E.M.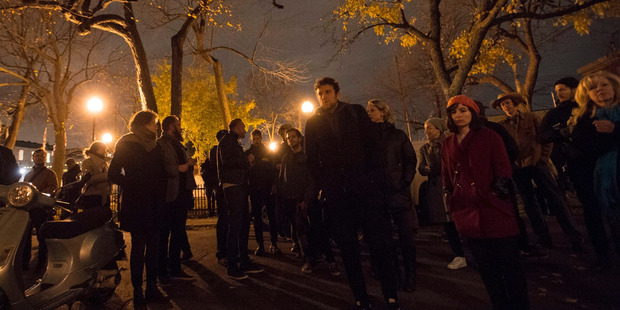 He remained wildly popular into his 80s, when his deep voice plunged to seriously gravelly depths. He toured as recently as earlier this year and released a new album, "You Want it Darker," just last month. Adam Cohen said his father died with the knowledge that he'd made one of his greatest records.
Cohen's "Hallelujah" went from cult hit to modern standard, now an unending staple on movies, TV shows, YouTube videos, reality shows and high school choir concerts.
Cohen, who once said he got into music because he couldn't make a living as a poet, rose to prominence during the folk music revival of the 1960s. During those years, he traveled the folk circuit with younger artists like Dylan, Joni Mitchell, Joan Baez and others.
His contemporary Kris Kristofferson once said that he wanted the opening lines to Cohen's "Bird on a Wire," on his tombstone.
They would be a perfect epitaph for Cohen himself: "Like a bird on a wire, like a drunk in a midnight choir, I have tried in my way to be free."
"Hamilton" star and creator Lin-Manuel Miranda quoted those lines on Twitter Thursday night (US time) as one of many paying tribute to Cohen.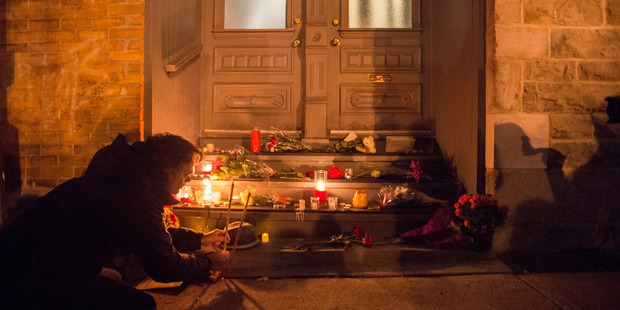 Mourners gathered and created a candle-lit shrine outside a home in Montreal, the city where Cohen was born.
Cohen never seemed quite as comfortable on stage as he did writing and recording, chalking it up to being a late starter among his folk cohort.
"I was at least 10 years older than the rest of them," he told Magazine, a supplement to the Spanish newspaper El Mundo, in 2001.
Judy Collins, who had a hit with Cohen's song "Suzanne," once recalled he was so shy that he quit halfway through his first public performance of it and she had to coax him back onstage.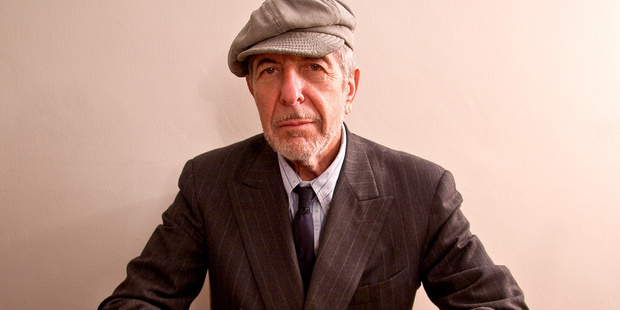 Like Dylan, his voice lacked polish but rang with emotion.
In 2016, Dylan told The New Yorker that Cohen's best work was "deep and truthful", "multidimensional" and "surprisingly melodic".
"When people talk about Leonard, they fail to mention his melodies, which to me, along with his lyrics, are his greatest genius," Dylan said. "Even the counterpoint lines - they give a celestial character and melodic lift to every one of his songs. As far as I know, no one else comes close to this in modern music."
It was Dylan who first recognised the potential of 1984's "Hallelujah", performing it twice in concert during the mid-1980s, once in Cohen's native Canada.
It had gone unnoticed when it came out on an independent-label album that had been rejected by Cohen's label. He had filled a notebook with some 80 verses before recording the song, which he said despite its religious references to David, Bathseba and Samson was an attempt to give a nonreligious context to hallelujah, an expression of praise.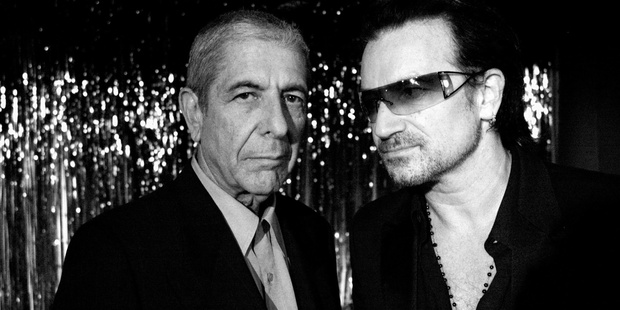 Cohen recorded four verses, but he sent several more to John Cale, a founding Velvet Underground member who recorded "Hallelujah" for a 1991 tribute album.
It's the Cale version that has become the standard and was used by its most celebrated singer, the late Jeff Buckley, whose 1994 recording really began the launch of the song as cultural phenomenon.
Cohen was inducted into the Rock and Roll Hall of Fame in 2008, telling the audience: "This is a very unlikely occasion for me. It is not a distinction that I coveted or even dared dream about."
In songs such as "Sisters of Mercy," Cohen melded romantic imagery with minimal orchestration to produce music that rang with the authenticity of traditional folk songs.
Many had a dark mood, featuring black humor or sardonic social commentary.
"Destroy another fetus now, We don't like children anyhow," was one of the lines from his song "The Future."
Once asked if he was a pessimist, he responded with typical dark humor.
"I don't consider myself a pessimist at all," he told the London Daily Telegraph in 1993.
"I think of a pessimist as someone who is waiting for it to rain. And I feel completely soaked to the skin."
Cohen suffered bouts of depression throughout his life that he sometimes tried to mitigate with alcohol and drugs.
When he gave his first US concert in 15 years in early 2009, the 74-year-old received countless standing ovations from the sold-out crowd at New York's Beacon Theatre.
"It's been a long time since I stood up on this stage in New York City," Cohen said. "I was 60 years old, just a kid with a crazy dream. Since then I've taken a lot of Prozac."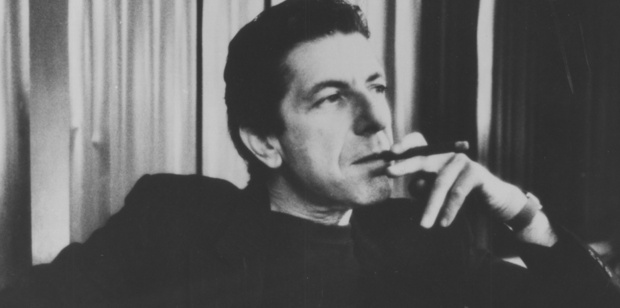 Born Sept. 21, 1934, he formed a country music group called the Buckskin Boys while still in his teens.
He was attending McGill University when his poetry book, "Let Us Compare Mythologies," was published in 1956 to critical acclaim. It was followed by "The Spice-Box of Earth" in 1961.
His first novel, "The Favourite Game," came out in 1963.
He published several more poetry collections while living on the Greek island of Hydra in the 1960s and began to get wide notice with his experimental novel "Beautiful Losers" in 1966 and his first album, "Songs of Leonard Cohen," in 1968.
"Leonard Cohen seems on the verge of becoming a major spokesman for the ageing pilgrims of his generation," The New York Times wrote in 1968.
He told the Times interviewer: "I don't even think of myself as a writer, singer or whatever.
The occupation of being a man is so much more."
In all, he published more than a dozen novels and books of poetry and recorded nearly two dozen albums.
Born to a Jewish family, Cohen considered himself both a Jew and a Buddhist.
For decades, Cohen was a student and friend of Joshu Sasaki Roshi, a Zen Buddhist monk, and from 1994 to 1999 he lived as a disciple of Roshi's at the Mount Baldy Zen Center in Los Angeles.
He claimed not to fully understand Buddhist concepts, but he said the retreat and its hard work gave him a better sense of himself.
"I was the cook up there," he told Magazine. "My life was filled with great disorder, with chaos, and I achieved a little discipline there. So I decided to return to music."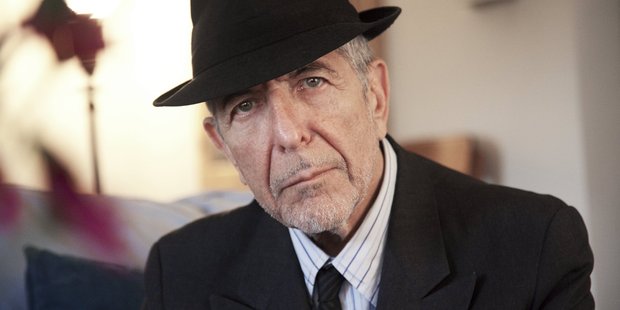 He continued to write and produce albums and books.
Cohen never married but he had two children, Adam and Lorca, with artist Suzanne Elrod.
He never won a Grammy, but he won countless other awards, including being named a companion of the Order of Canada in 1991, his native country's highest civilian honor.
"No other artist's music felt or sounded like Leonard Cohen's," Canadian Prime Minister Justin Trudeau said in a statement Thursday.
"Yet his work resonated across generations. Canada and the world will miss him."
One of Cohen's most beloved hits was 1967's "So Long Marianne," written for former girlfriend and longtime friend Marianne Ihlen, who also inspired his song "Hey, That's No Way to Say Goodbye."
In late July of this year, Cohen received an email from a friend of Ihlen's that she was suffering from cancer, the New Yorker reported last month.
Cohen wrote her a letter that read: "Well Marianne, it's come to this time when we are really so old and our bodies are falling apart and I think I will follow you very soon. Know that I am so close behind you that if you stretch out your hand, I think you can reach mine."
Ihlen received the letter two days before her death.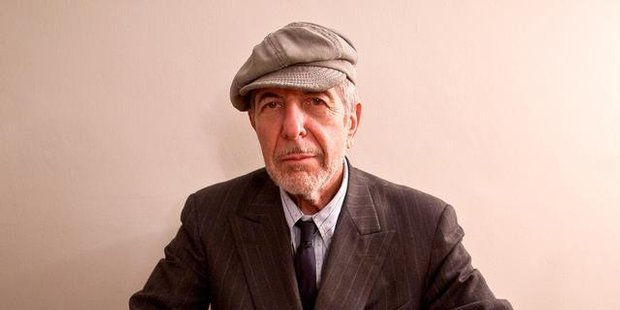 LEONARD COHEN'S OFTEN-COVERED SONGBOOK
HALLELUJAH
The most notable of Cohen's song was the hauntingly beautiful 1984 song Hallelujah. Still to this day it's difficult to watch a singing talent show without hearing a cover of the song however the most famous covers were John Cale's and Jeff Buckley's. According to the Leonard Cohen files, the song has been covered more than 300 times since 1991.
The UK's 2008 X Factor winner Alexandra Burke also did a cover of the song which went on to be the highest selling single of the year.
SUZANNE
Originally published as a poem in 1966 in his book Parasites of Heaven, it was first recorded as a song by Judy Collins in the same year and later become Cohen's debut single for his first album.
The song is one of Cohen's most covered and gave Noel Harrison a minor hit, ABBA's Frida a Swedish version to release and Bruce Springsteen even recorded it with his band The Castiles. Australian rocker Nick Cave recorded a popular version with his band and soul singer Nina Simone also recorded her own emotional version which went on to almost eclipse Cohen's own version.
BIRD ON THE WIRE
From Cohen's second album Songs from a Room, the 1969 signature song rapidly became, like most of the Canadian's songs, a heavily covered hit. Judy Collins was the first to get her hands on the song which has since been covered by the likes of Johnny Cash, Willie Nelson and k.d. lang.
Country singer Kris Kristofferson even told Cohen he'd be getting the first couple of lines on his tombstone which go something like this,
"Like a bird on the wire.
"Like a drunk in a midnight choir.
"I have tried in my way to be free."
TOWER OF SONG
The melancholic Tower of Song, released in 1988 garnered worldwide fame after the likes of U2 and Tom Jones decided to cover it. Jones kept the almost dark tone of the song intact which refers to losing friends and going grey and the loneliness that comes with fame.
The song also mentions Cohen's struggle with his singing career and that, despite huge critical acclaim and respect, his songs rarely charted.
"I was born like this, I had no choice.
"I was born with the gift of a golden voice."
CHELSEA HOTEL #2
This song detailed his affair with '60s rocker Janis Joplin and many artists were a fan of Cohen's hilariously dry take on himself.
"You were famous, your heart was a legend.
"You told me again you preferred handsome men
"But for me you would make an exception," he sang.
Like most of Cohen's songs, Chelsea Hotel #2 quickly received plenty of covers including Lana Del Rey's haunting version, Lloyd Cole's 1991 take, Regina Spektor's stripped back piano version and Rufus Wainwright's acoustic cover.
HEY THAT'S NO WAY TO SAY GOODBYE
Famous for her jazz and soul vibes, the Killing Me Softly singer Roberta Flack added a cover of Cohen's Hey That's No Way To Say Goodbye to her 1969 debut album and it couldn't of been a better fit.
She stripped back Cohen's hit using a simple guitar riff and piano backing for the slow track which was praised second only to her The First Time I Ever Saw Your Face hit.
Cohen's song was also covered by The Lemonheads which included a Liv Tyler duet, new wave singer Ian McCulloch and of course by Judy Collins.
EVERYBODY KNOWS
You're one in a million in the music world if you haven't covered Cohen's pessimistic hit Everybody Knows. Featuring lines such as "everybody knows that the dice are loaded" and "everybody knows that the good guys lost" the 1988 tune has been covered by everyone from Concrete Blonde for the film Pump Up The Volume to Don Henley, Rufus Wainwright and Bette Midler.
FAMOUS BLUE RAINCOAT
In the early 1970s, a blue raincoat owned by Cohen was stolen. The thievery inspired one of Cohen's most famous songs to date. A mysteriously written song, the singer told Rolling Stone, despite the song's critical acclaim, he isn't completely happy with it.
"It was a song I've never been satisfied with ... I've never felt that this one, that I really nailed the lyric."
The song was covered most notably by piano prodigy and tear inducing singer Tori Amos back in 1995, a cover full of rolling piano melodies and emotive vocals.