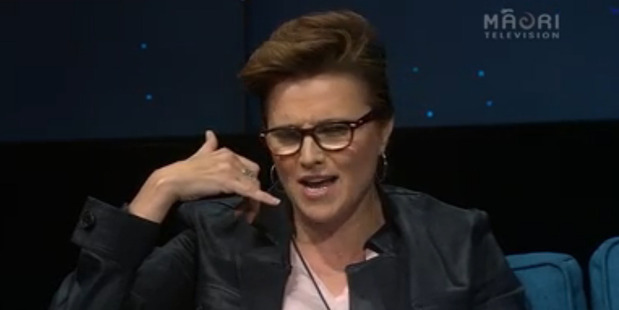 Lucy Lawless and Anika Moa have recreated the "magic moment" when Donald Trump called the Xena star's hotel room to ask her out.
Lawless last month confirmed the controversial US presidential candidate asked her out in 1997 after calling her New York hotel room, just after she'd become engaged to to her now husband, Rob Tappart.
"The thing that was funny about it, is that he said he had recently - and you could hear the inverted commas - 'just come on the market'. He'd just broken up with a person," Lawless said.
Watch the incident below: