Should Gellert Grindelwald, boyish idealist turned feared tyrant and one-time love interest of the great Dumbledore really be played by Johnny Depp?
This was the question on the lips of Harry Potter fans, after it was reported by Deadline.com, The Hollywood Reporter and Variety that the 53-year-old actor had been cast in the 2018 Fantastic Beasts and Where to Find Them sequel.
While Depp's role in the JK Rowling-scripted sequel was not named, sources told the publications that the star also has a cameo in this year's Fantastic Beasts film, the first of five planned movies in the franchise.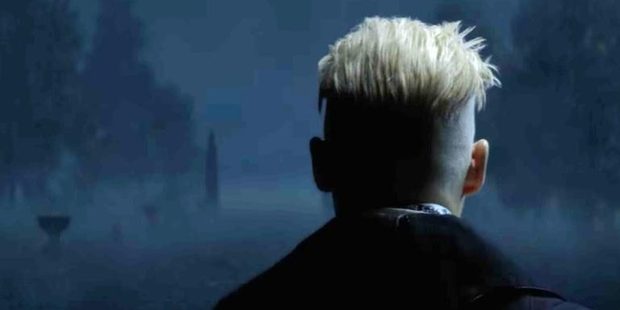 This information led to speculation that the character in question could indeed be Grindelwald, who briefly appears (seen only from behind) at the very beginning of Fantastic Beasts, as shown in the image above.
The first 10 minutes of the film, which is released on November 18 and stars Eddie Redmayne in the lead role, were screened at an event last month.
While some fans greeted the casting rumour with delight, others expressed dismay, and doubts about whether or not Depp, whose reputation for playing quirky oddball characters has arguably grown a little tired in recent years, would really be right for the role.
@jk_rowling Nooooo I was so excited about @FantasticBeasts and Grindelwald in particular why oh why would you cast Johnny Depp???

— Amandolini (@Rufusthekatt) November 2, 2016
Like, wasn't horrible enough Warner Bros thought anybody wanted Johnny Depp in a Harry Potter movie, he may be Grindelwald? :Vomits 4ever:

— Jenna (@JennaMichelle29) November 2, 2016
Johnny Depp being in Fantastic Beasts is so awful like why does JK Rowling insist on ruining the HP series?!

— E3 (@beardo_weirdo5) November 2, 2016
"Johnny Depp may be playing Gellert Grindelwald in the Fantastic Beasts sequel"

Horrible casting. Absolutely terrible. Why in God's name? pic.twitter.com/KEilduHq1s

— Jabberwocky (@Jabberwocky_7) November 2, 2016
Some people also drew attention to the domestic violence allegations made against the actor by his former wife Amber Heard earlier this year, ahead of the couple's divorce.
I can't believe out of all the actors in the world who haven't been accused of domestic abuse, they picked johnny depp to be grindelwald

— emily jane (@_theEMeraldcity) November 2, 2016
The pair, who eventually reached a settlement out of court, released a joint statement saying: "Our relationship was intensely passionate and at times volatile, but always bound by love. Neither party has made false accusations for financial gains. There was never an intent of physical or emotional harm."
Heard later announced that she would be donating her $7 million settlement to a charity for domestic violence victims.
For Harry Potter fans, the casting of Grindelwald is particularly significant, due to the central role the character is expected to take in the Fantastic Beasts films (all of which take place in the same world as the Harry Potter series, but many years earlier).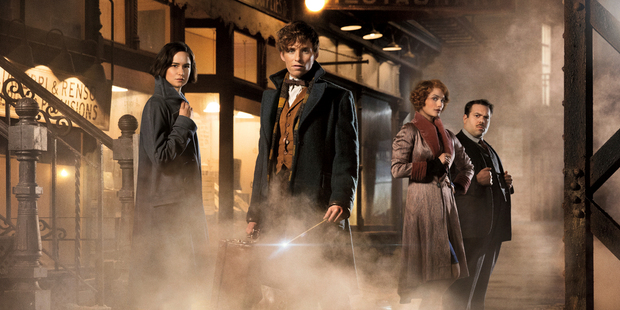 While the relationship between Hogwarts headmaster Dumbledore and the dark wizard is never made explicit in the Harry Potter books or films, Rowling has previously said that Dumbledore was in love with the man who would go on to become his enemy. His feelings were not returned.
The two wizards met as teenagers and started out as friends, only growing apart after the accidental death of Dumbledore's sister.
Judging by the footage from the beginning of Fantastic Beats screened earlier this month, the first film in the new franchise is set during Grindelwald's rise to power. It is expected that subsequent films will depict his final duel with Dumbledore and eventual defeat.
Warner Bros. has not confirmed Depp's casting.