After all the fighting and tears at Michelle Blanchard's birthday party, Anne Batley-Burton has made it clear the Real Housewives aren't friends.
She's only inviting one of her Real Housewives of Auckland co-stars to her birthday on Monday, saying the others would "definitely not" be invited.
The Housewives went out kicking, screaming, crying and drinking last night, with the 10-week show culminating in an hour of fighting and almost nothing else.
Anne Batley-Burton, who coped with the drama by chugging back champagne, says the divide created that day has stuck.
READ MORE:
• The Real Housewives of Auckland finale was almost one hour of pure cat-fighting
• Angela Stone has opened up further about her family tragedy saying the pain will 'never go'
She also answers the question of whether they will get an invite to her birthday with a hard: "No. Definitely not".
How real was it?
Unlike most reality stars, Batley-Burton doesn't blame the producers, editing, or anything else for how they were portrayed on the show.
"It was an exciting night - a bit of a rollercoaster. We're all thinking, 'Wow, we got through'," Batley-Burton says.
"But it was what really happened, there wasn't anything misrepresented at all. It's quite shocking actually, because at the time you're sort of in the midst of it all, it's a bit of a free-for-all really. I'm looking around thinking, 'Oh my god, let me out of here', standing on the side going, 'Better have another glass of champagne'.
"And when you see it later on ... it made it all the more intense when you see it all put together."
So what now?
Despite it all, Batley-Burton says the Housewives "didn't actually end on bad terms - we sort of got over it", and - as far as she knows - they'd all be up for doing a second season should they be invited back.
Despite all the drama and copping a bit of flack on social media, the women got they wanted: publicity.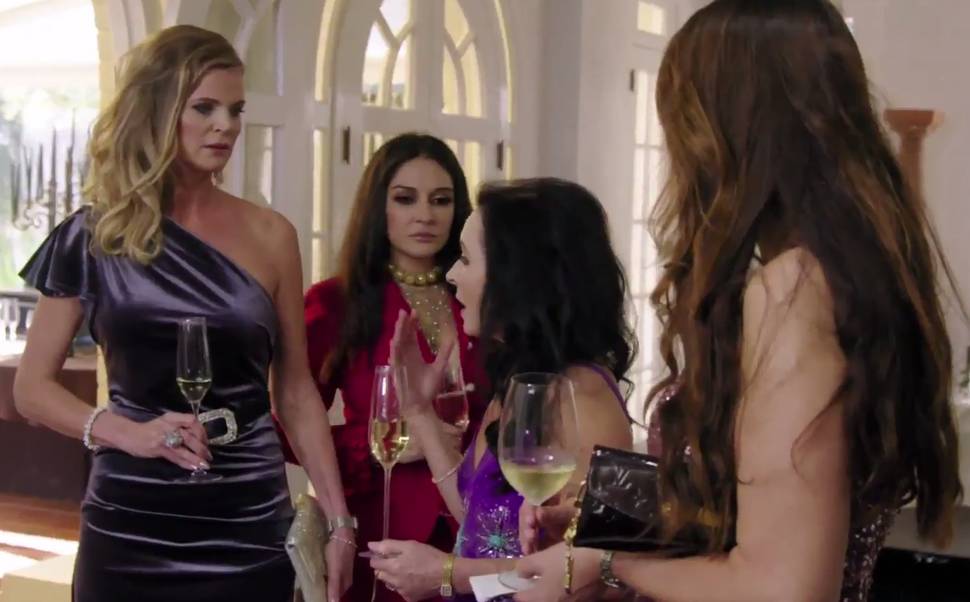 "For me, it's ticked all the boxes - I got my champagne brand out there, sales have trebled. I got a voice out there for my cats ... so for me, I wouldn't have missed it for the world. It was just such an amazing opportunity and it's just been such a fantastic experience," she says.
"It was a bit of a shame that the show was ending with everyone scrapping and fighting like that. But hey, life goes on, we get over it, we're all grown ups. You just have to put it down to: it's a show it's and experience. It's all about entertainment.
"Hopefully the public enjoyed watching it - whether they hated it or loved it, it's been something different for New Zealand, hasn't it?"