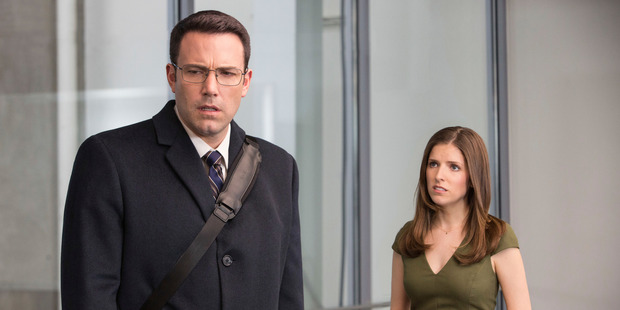 Ben Affleck is still a box office draw outside of the bat suit.
His new thriller The Accountant opened to a chart-topping US$24.7 million ($34.8m) this weekend, according to studio estimates yesterday. Gavin O'Connor directed the R-rated thriller, starring Affleck as an autistic mathematician. The film didn't play especially well with critics, but audiences, who were 58 per cent male and 68 per cent over the age of 35, gave it a promising "A" CinemaScore.
It's the continuation of what proves to be a long and fruitful partnership between Affleck and Warner Bros. Although The Accountant, which cost a reported US$40m to produce, didn't quite hit the heights of Gone Girl's US$37.5m opening, it is in the range of some of his other R-rated northern autumn openings with the studio. Argo, for instance, launched to US$19.5 m in 2012, and The Town took in US$23.8m in 2010.
The weekend's other new star-driven project, Kevin Hart: What Now? narrowly took second place over last week's champ The Girl on the Train. The Kevin Hart concert film, which Universal Pictures distributed, took in US$11.98m.
In third place, The Girl on the Train netted US$11.975m for Universal, bringing its domestic total to US$46.6m.
Holdovers Miss Peregrine's Home For Peculiar Children and Deepwater Horizon rounded out the top five with US$8.9m and US$6.4m, respectively.
The weekend's other new opener, the Mattel-inspired Max Steel, bombed with only US$2.2m.
The Accountant opens here on November 3.