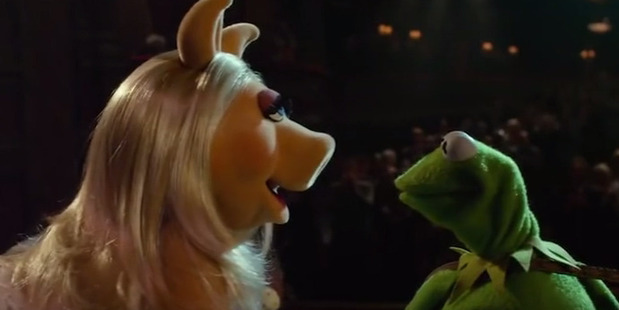 Someone has made a mashup of two of the least related things you could ask for: children's show The Muppets, and adults only flick Fifty Shades of Grey.
Why? Well, why not?
It's possible that with creepy clowns and a creepy Presidential candidate dominating newsfeeds lately, someone decided it was time for a bit of fun.
The folks behind YouTube account Darth Blender grabbed audio from Fifty Shades and mashed it up with visuals starring Kermit the Frog as Christian Grey and Miss Piggy as Anastasia Steele.
So now, the famous puppet pair can be seen acting out the trailer of the 2015 film.
So if you can't wait for the official sequel to come out in 2017, there's always this: