Arnold Schwarzenegger has pulled his support for the Republican Party while Robert De Niro blasted Donald Trump as a host of other celebs came out swinging.
Posting a statement on Twitter, Schwarzenegger explained why he was no longer going to support the Republican Party.
READ MORE:
• Shorty star lands lead role in Dolly Parton biopic
• Paul Henry's daughter Bella finally finds a fella
As proud as I am to label myself a Republican, there is one label that I hold above all else - American.

My full statement: pic.twitter.com/biRvY8S3aZ

— Arnold (@Schwarzenegger) October 8, 2016
Actor Robert De Niro also released a video calling Trump "a fool" and "a punk".
"He's so blatantly stupid, he's an idiot," said De Niro. "I'd like to punch him in the face. He's an embarrassment to this country."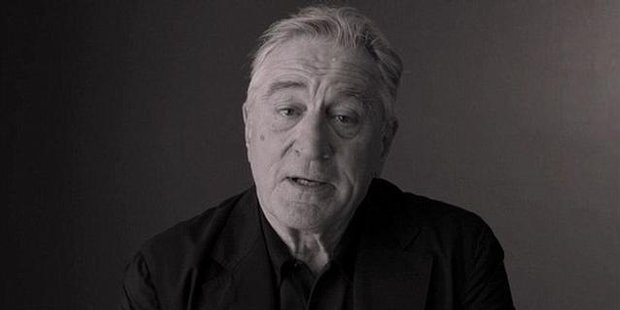 Other celebrities took to social media to blast Donald Trump over his latest obscene comments about women.
Video from 2005 has been leaked which shows the Presidential hopeful talking about grabbing women "by the p***y".
In the video, Trump says "you can do anything" to women "when you're a star" and brags about trying to grope and kiss women.
Despite calls for him to be replaced as the Republican candidate, Trump remained defiant, tweeting his determination to see the campaign through.
The media and establishment want me out of the race so badly - I WILL NEVER DROP OUT OF THE RACE, WILL NEVER LET MY SUPPORTERS DOWN! #MAGA

— Donald J. Trump (@realDonaldTrump) October 8, 2016
But celebrities, and Hillary Clinton, were having none of it.
This is horrific. We cannot allow this man to become president. https://t.co/RwhW7yeFI2

— Hillary Clinton (@HillaryClinton) October 7, 2016
Every woman, cis or trans or gender nonconforming, knows what it is to lose control over their body. Every woman knows the shame and fear.

— Lena Dunham (@lenadunham) October 8, 2016
We need better lessons for our daughters. We need better lessons from our president.

— Lena Dunham (@lenadunham) October 8, 2016
If you have any more excuses about him after watching this, God have mercy on your soul. https://t.co/Xi8Xba3ijw

— KATY PERRY (@katyperry) October 8, 2016
The recording of the "hot mic" chat between Trump and then US television presenter Billy Bush in 2005 was obtained by the Washington Post.
Both men were wearing lapel microphones as they prepared for a taped segment in which Trump, then newly married to wife Melania, would shoot a scene of Trump visiting the set of daytime soap Days Of Our Lives.
Trump, presumably unaware that the audio was being recorded, is heard telling then Access Hollywood host Bush about a recent encounter with a woman not his wife, and subsequently identified as Bush's then co-host Nancy O'Dell.
"I moved on her and I failed. I'll admit it. I did try and f*** her," Trump says in the recording published on Friday. "And I moved on her very heavily."
He then brags about how his celebrity status allows him to do "anything" to women, including grabbing "them by the p***y."
Amy Schumer slammed the billionaire in a humorous Instagram post while other stars expressed their outrage.
Maybe our sense of decency for our wives, children, and female relatives will be enough to bring us together as a nation out of this fog. https://t.co/GILdGfFOSW

— Mark Ruffalo (@MarkRuffalo) October 8, 2016
Trump AGAIN pulling directly from the Housewife Reunion playbook: "I'm sorry if you were offended."

— Andy Cohen (@Andy) October 8, 2016
LADIESWE R NOT DISPOSABLE BLOW UP DOLLS,4RICH MENS PLEASURE.I HAD SCARY EXPERIENCE W/RICH IMPORTANT FILM PROD.& I WAS CHER‼️
I WANTED JOB

— Cher (@cher) October 7, 2016
Donald Trump thinks "when you're a star" you "can do anything" to women? Well you can't make me vote for you, you misogynistic entitled pig.

— Emmy Rossum (@emmyrossum) October 7, 2016
Bye. Trump. You're Fired!

— lisa rinna (@lisarinna) October 7, 2016
Trump should be forced to have gender reassignment surgery, just for fun. He can find out what it's like to be on the other side of him.

— Chelsea Handler (@chelseahandler) October 7, 2016
When Trump says it's just "locker room talk," he's defending the very culture that normalises sexual assaults on women.

— George Takei (@GeorgeTakei) October 8, 2016
So basically he's an orange Cosby. https://t.co/8fHUCeFdv0

— Tom Bergeron (@Tom_Bergeron) October 7, 2016
Soon after Tom Bergeron tweeted calling Trump an 'Orange Crosby', the hashtag #orangecosby started trending.
And it's not just celebrities outraged over Trump's remarks.
One of his followers responded by saying he couldn't "follow" him anymore due to the remark.
"Sorry to lose you but the arrogant, sexist, dehumanising sense of entitlement and power is common to both. It starts there."