A new Moana trailer has been unveiled and Disney fans couldn't be happier.
With several months to go before its release, some are already raving about the film, with one saying Moana "looks destined to be a classic".
"Already the best movie and it hasn't come out yet. I'm so excited for this," Twitter user Britney Rodriquez said.
Another praised the trailer's "insane" water animation.
@TheRock Already the best movie and it hasn't even come out yet. I'm so excited for this. @DisneyMoana

— Britney Rodriguez (@BritneyNYQueen) September 15, 2016
So #Moana looks like a win for me. Gorgeous.

— Lewis Hunt (@LewwHunt) September 15, 2016
Reasons why I'm excited for Disney's Moana 1. It's Disney 2. The Rock is my favorite 3. The girl playing Moana is adorable #Moana

— Jenna Lynnette (@Jenna_Lynnette_) September 15, 2016
#Moana is already 10x better than Frozen. Fight me.

— TLOP (@Pablooov) September 15, 2016
The latest trailer takes a closer look at the storyline of the animated feature due out at Christmas, which stars the voice of Dwayne 'The Rock' Johnson, Auli'I Cravalho, Nicole Scherzinger and Alan Tudyk.
Moana will also feature the voices of New Zealand actors Jemaine Clement, Temuera Morrison and Rachel House.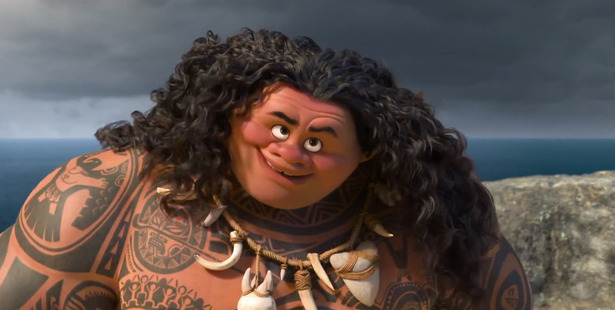 "For generations, this peaceful island has been home to our family, but beyond our reef a great danger is coming," a voice says in the trailer, over new images from the film.
"Legend tells of a hero who will journey to find the demi-god, Maui, and together they will save us all."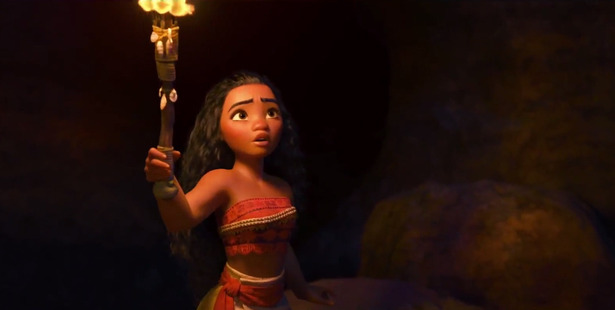 The clip then goes on to show how Maui and Moana first meet and the beginnings of their action-packed adventure together across the ocean to the realm of monsters.
The movie is from the creators of Disney's Frozen and will feature songs and music by Lin-Manuel Miranda, Opetaia Foa'I and Mark Mancina who is known for his work on The Lion King and Tarzan.
Meanwhile, Johnson, who is filming Jumanji in Hawaii, took part in a live performance for Good Morning America. Watch the video below:
Moana hits New Zealand cinemas on December 26.