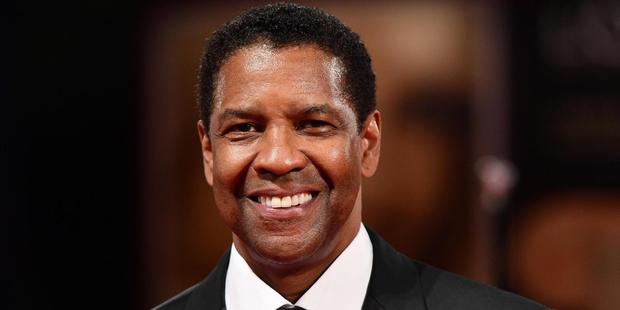 Denzel Washington became the subject of a viral meme last year and he's not happy about it.
The 61-year-old actor was photographed looking a little goofy at the fight between Floyd Mayweather Jr. and Manny Pacquiao last year and it didn't take long for "Uncle Denzel" memes to start flooding the internet.
Here are some of the best memes:
#uncledenzel #GreatMomentsInBlackTwitterHistory pic.twitter.com/TEw6CqlOKR

— Dat Foo LaMont (@datfoolamont) October 15, 2015
More #UncleDenzel pic.twitter.com/yWg8Qb91AH

— BeastMode Bran (@TheeMrBran) May 16, 2015
#UncleDenzel pic.twitter.com/1b5lBIPEYO

— Jasmine López (@jasminejamboree) May 5, 2015
Just made this #UncleDenzel pic.twitter.com/ZLzJPtPpe3

— TDrew (Thomas Drew) (@TDrewTheHost) May 7, 2015
So what does the man himself think of the memes? Well, he's not impressed.
"They didn't know what I was doing," he said to Global Grind's BlogXilla.
"They don't need to know. Those who can, do, those who can't talk about those who can.
I'm gonna say it again. Send that out. Those who can, do, those who can't talk about those who can. Now can you, or can you not? Are you just one that sits on the sidelines and talks about other people or can you step up?"
More from Spy:
• Timberlake talks Britney: 'It's a crazy idea'
• World's highest paid TV actress revealed
It's time for all of us to have a long, hard think ... Can we or can we not?
Washington will next be seen on the big screen in The Magnificent Seven which hits cinemas on September 29.