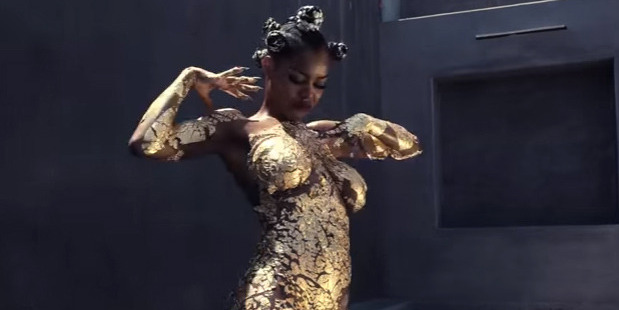 The star of Kanye West's Fade video clip has released a clip of her own.
Teyana Taylor made headlines just days ago at the MTV VMAs when she appeared in the clip for Kanye's song Fade, but that wasn't her first foray on the hip hop scene.
READ MORE:
• Tova O'Brien gets hitched
• Which Real Housewife is selling up?
The 25-year-old, signed to Kanye's label GOOD Music, hails from Harlem, New York City and has a long-running singing career, having previously signed with Pharrell's Star Trak Entertainment label in 2007.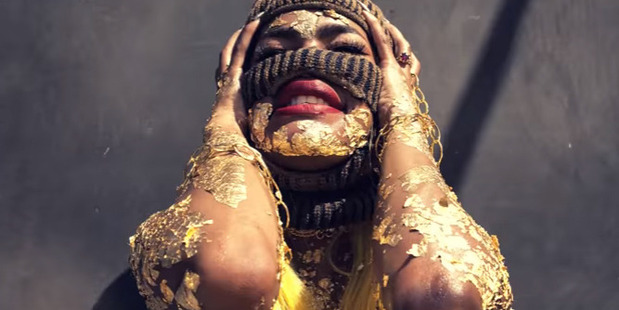 Also a model and actor, Taylor has two albums out: 2014's VII and the following year's The Cassette Tape 1994.
Still, she flew somewhat under the radar before her Fade appearance which took the internet by storm as fans and celebrities alike hailed her as a "body icon".
You guys!!! @TEYANATAYLOR has the best body ever!!! Like no joke and just had a baby!!!!

— Kim Kardashian West (@KimKardashian) August 29, 2016
I have legit watched @TEYANATAYLOR in the Fade video 50x today. You kill it woman!! Nice @kanyewest

— Jenna Dewan Tatum (@jennaldewan) August 29, 2016
Now, she's released a clip of herself freestyling over Kanye's song Champions.
In the clip, Taylor appears in a series of photographs pieced together in a stop-motion type video, wearing nothing but gold foil body paint and (at times) a ski mask,
She told People it "feels dope" to be recognised for her body saying, "I think the part about it that I love the most is that [the video] inspires women to know that you can be superwoman, even with a child."
You can check out Teyana's new video below:
*Warning: This video contains visuals and language which may offend*