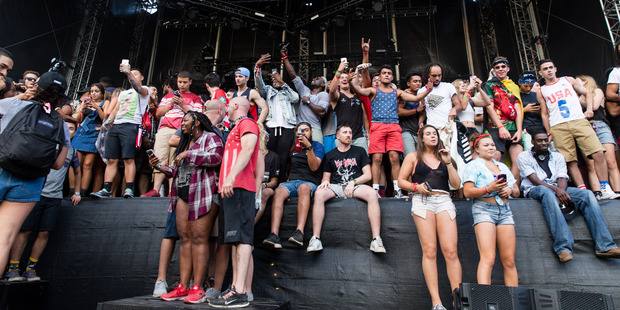 Police in Philadelphia say they've had to clear an outdoor concert stage after more than 1000 people rushed it during a Labor Day weekend show.
Fans at the Budweiser Made in America Festival told Philly.com that hip-hop artist Jay Electronica was performing on Saturday evening when Philadelphia rapper Lil Uzi Vert walked by the stage, attracting attention.
They say Electronica then began calling for people to join him on stage.
The performance was temporarily interrupted when security guards could not make the crowd leave and police arrived. There were no arrests.
Seventy artists are performing on multiple stages during the two-day festival, which continues today.
The Made in America festival, a Labor Day tradition in Philadelphia, is being curated by Jay Z.
- AP