Horror movie Don't Breathe has reason to let out a big sigh of relief. Audiences turned out in droves for the late season thriller, which brought in US$26.1 million (NZ$36m) in the US, according to studio estimates.
That's more than double the early predictions for how the scary pic would perform and far above the modest production budget, which was reportedly less than US$10 million (NZ$13.8m).
Don't Breathe is about a group of Detroit teens who chose the wrong house to rob - that of a blind, vengeful veteran. It stars Jane Levy and Dylan Minnette and was directed by Fede Alvarez, who is known for the Evil Dead remake.
It currently has no New Zealand release date.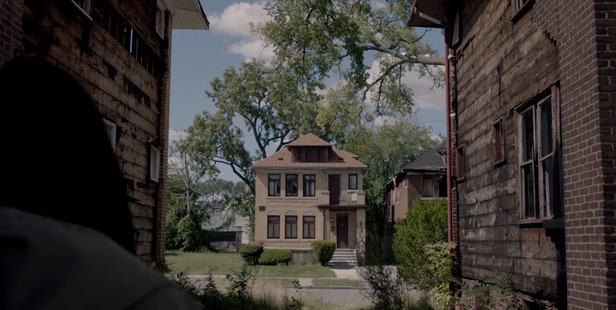 Sony Pictures Marketing Chief Josh Greenstein noted how rare it was for a film in this genre to have resonated so deeply with critics.
New York Magazine praised the film as "visually resourceful and honest in how it sets up and delivers on its shocks. There isn't a single false scare."
Rolling Stones wrote: "This is some weird, twisted s***. Don't groan when I say Don't Breathe is a home-invasion thriller. Director Fede Alvarez is as good as it gets when it comes to playing with things that go bump in the night."
The current Rotten Tomatoes score is a very fresh 87 per cent. It also continues Sony's summer of seeing successes with original films that cost very little to make.
"This marks a string of very profitable hits for Sony with very modest budgets. The Shallows, Sausage Party and now Don't Breathe were all incredibly profitable because they were made for modest budgets and did incredibly well at the box office," Greenstein said.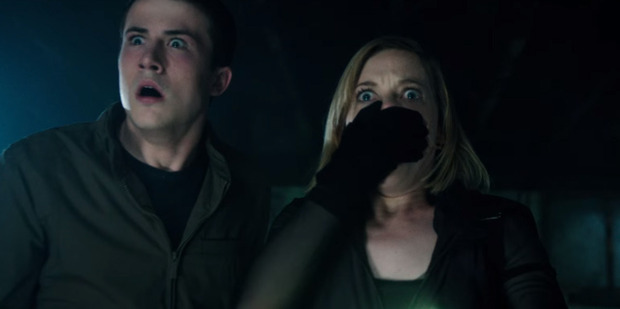 It's also the latest horror success for Hollywood this movie season, which has seen films like Lights Out, The Conjuring 2, and The Purge: Election Year thrive while their bigger budget, spectacle-driven counterparts flailed.
"As it turns out horror is the least scary genre this summer, especially to the bean counters in Hollywood," said Paul Dergarabedian, the senior media analyst for box-office tracker comScore. "(They) can almost always be counted on to make money."
Horror films, Dergarabedian said, perform very well on home video too.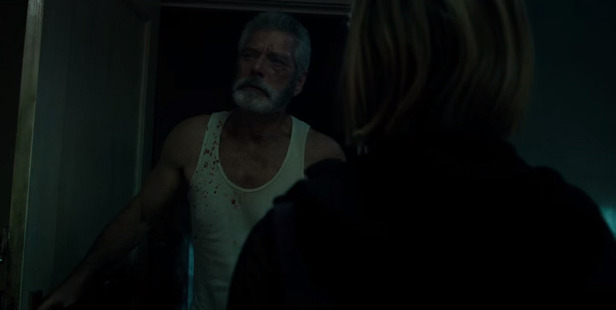 Don't Breathe effectively unseated Suicide Squad from its three week run atop the box office. This weekend, the comic book film Suicide Squad grossed US$12.1 million (NZ$16.7 mill), bringing its US total to $282.9 million (NZ$390.8 mill).
Moviegoers have voiced their excitement for Don't Breathe on Twitter:
"Don't Breathe" is one of the best psycho thrillers in years.

— Steven Crowder (@scrowder) August 27, 2016
DON'T BREATHE is a terrifying film. quite awful. enjoyed it. also it's set in detroit where i am oh boy

— David Farrier (@davidfarrier) August 27, 2016
The success of Don't Breathe is not something that should be ignored. Good stories from talented filmmakers is what people want.

— (((JonathanBarkan))) (@JonathanBarkan) August 28, 2016
"Don't Breathe" was an excellent movie, really glad movies have evolved to the point where you can't guess what's obviously bound to happen.

— Chad Johnson (@ochocinco) August 26, 2016
There is currently no official New Zealand release date for Don't Breathe, but it is believed to be coming to Kiwi theatres sometime before the end of 2016.
- AP, with additional reporting from NZ Herald