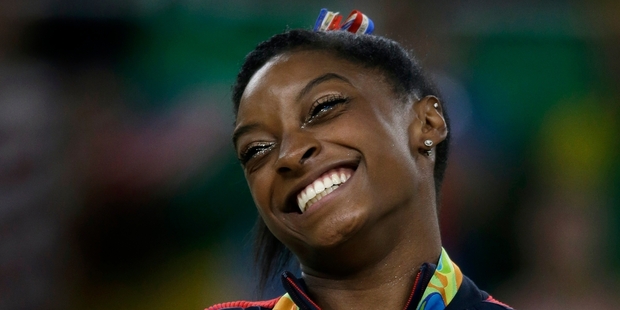 American broadcaster NBC says for future Olympics it will look at how some of its tech-savvy customers are programming the games themselves for advice on putting together its own broadcasts.
The network is getting ready to pull up stakes in Rio de Janeiro after today's closing ceremony. NBC's prime-time ratings are down from the 2012 London Games, yet its telecast had still averaged 26.8 million viewers a night over nearly two weeks, a gathering not seen in prime-time television much anymore.
The Rio Games starred Simone Biles, Katie Ledecky, Michael Phelps (again) and Usain Bolt (again), and have been a success for US athletes. Given the pre-games publicity about filthy water and security, it will be a victory for Brazil if the biggest news story is about Ryan Lochte and his drunken swimming buddies.
Among the surprises for NBC sports chairman Mark Lazarus is the number of consumers watching the Olympics on wired televisions.
Instead of watching NBC's broadcasts, they essentially create their own TV shows out of material streamed by NBC. The network will study how those personalised programs differ from what the network offers.
"It could be an informative tool to how we actually programme prime time," Lazarus said. "Is following an event for 45 minutes a good thing, or should we be more whipping around the games?
"I'm not making a declaration here.
"These are some of the things we have to think about as we analyse this information."
NBC's prime-time Olympics has been a consistent mix of live and plausibly live stories that flow in narrative style and focus on four or five main sports to the virtual exclusion of others.
More alarming is the falloff in younger viewers, even as NBC tried new ways to court them, like bringing in Ryan Seacrest to host a late-night Olympics show.
In the demographic sweet spot of viewers aged 18 to 49, prime-time Olympic viewing is down 26 per cent so far, the Nielsen company said.
The median age of an Olympic viewer is 50.
- AP