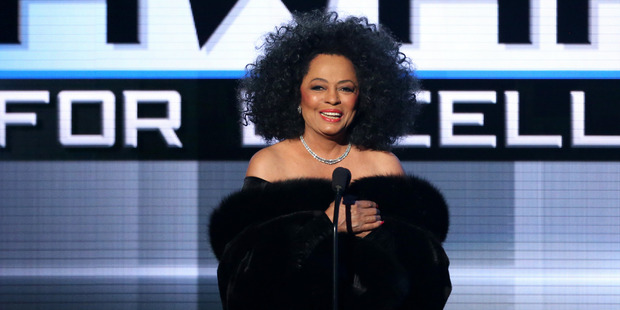 The daughter of Motown Records founder Berry Gordy and one of its biggest stars, Diana Ross, says young Detroiters should learn about their city's rich artistic legacy - then forge their own path with a new beat.
Rhonda Ross Kendrick says she felt pressure to "replicate" her parents' success, but the singer says "I'm doing me" and encouraged others to follow suit.
"When I left college, the industry ... saw Diana Ross and Berry Gordy's daughter and said, 'We could put her in a mould and have her copy all the things her parents already did,"' Ross Kendrick, 44, told budding artists and entrepreneurs in the town where the "Motown Sound" was born.
"They came to me and gave me that idea and I thought, 'Oh, that doesn't sound right to me ... it doesn't feel authentic to me,' so I turned it down," she added.
"I'm really glad I did. For the next 20 years I wrote my songs, I performed but I wasn't famous.
But it allowed me time to build up exactly who I am and what I wanted to be as an artist."
Ross Kendrick, a songwriter and performer who favours jazz but also feels at home in R&B, funk and other genres, said her parents might be icons today but it's important to remember they broke societal and racial moulds as the country grappled with civil rights.
"They marched to their own beat," she said. "[Gordy] decided he wanted music for everybody and he had to figure out how to make that happen and how to make that work despite the fact that society was saying we don't do it that way."
Ross Kendrick, who has been opening for her mother on tour, relished the chance to share her story and family history with participants in the young artists' programme. Just as she knows some people want her to emulate her parents, she understands that some young Detroiters might be similarly challenged to mimic "the greatness of the 1960s". They should, she said, find "their own way to it".
"Motown, as it is and as it was, will not be replicated," she said. "You can create your own business, your own record company. But it will be its own thing."
Motown EDU summer camp is run by the Motown Museum in the former space of the record company's original headquarters and studio.
It's where Ross and the Supremes, Smokey Robinson and the Miracles, Stevie Wonder, Marvin Gaye and many others recorded global hits from the late 1950s to the early 70s before decamping to Southern California.
- AP