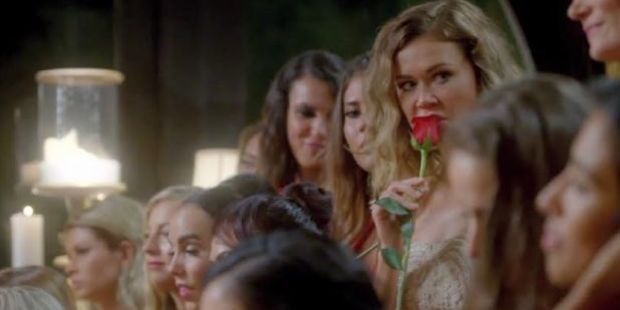 Anyone who's watched The Bachelor knows it's kind of crazy.
There are women parading around in sparkly dresses, sipping cheap champagne and fighting over one man, going on crazy-expensive dates and taking part in awkward group activities.
But in Australia, things just stepped up a level.
First, 25-year-old contestant Vintaea just flat out wasn't having any of it. She spent the episode complaining endlessly about the dress the show had put her in, the earrings she was wearing, and how boring it all was.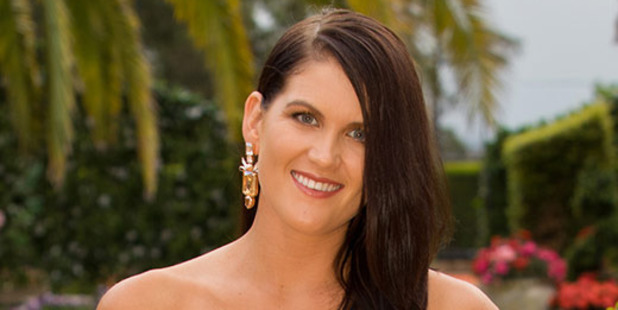 While everyone else tried to get cosy with the Bach, Vintaea kicked back with the free champagne on hand and when someone asked how it was going, she didn't hold back.
"My earrings are so f*****g heavy. And my tits are so f*****g, like, up to my neck.
I'm so f*****g uncomfortable.
Then, she got bored: "It can't always be like this? This is just gonna be boring as sh**," she said.
For those that don't know, at the end of the night, the women take part in a rose "ceremony", in which the bachelor hands out roses to the women he wants to see again.
But Vintaea didn't have time for that. She broke apart from the group and announced she was eliminating herself from the competition.
So Vintaea took off - presumably to take off those earrings and get out of that dress - and the other women stayed to accept their roses.
But then, for the first time ever, another contestant - 31-year-old Sasha - inexplicably started eating her rose during the ceremony, and fans could not let it go.
All this cutting in can make a lady hungry y'know. #TheBachelorAU pic.twitter.com/jjXLFAQ70G

— (((Osher Günsberg))) (@oshergunsberg) July 27, 2016
Why is sasha eating her rose? Did she not get fed first? #TheBachelorAU

— Janelle Berner (@missnellebelle) July 27, 2016
#TheBachelorAU best moment of the show I love sasha pic.twitter.com/DvXrXDrSQ6

— elsie (@copycatclub) July 27, 2016
Sasha, what happened to your rose?#thebachelorau @RebeccaLMartin @TVWEEKmag pic.twitter.com/Y0GLFWjO45

— Ashley Weidner (@bigash65) July 27, 2016
Guys, I totally get it. Here's where Sasha went wrong... #TheBachelorAU pic.twitter.com/sfU57CordO

— Catherine Langley (@CathLangley) July 27, 2016
No one knows why. At this point, it's not even clear if Sasha knows why.
And that was only episode one. Thanks, Australia.