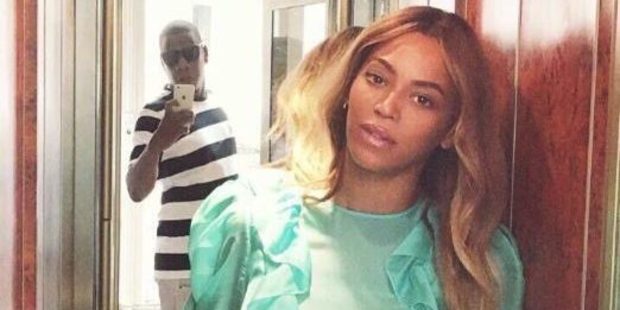 We all know behind every perfectly posed woman, there's a patient husband/boyfriend/partner taking dozens of faux candid shots on his iPhone.
Turns out even Jay-Z can't escape that rule when it comes to his wife Beyonce.
He's one of the new wave of 'Instagram husbands' - a term to describe men who are forced to be the cameraman in our never-ending quest for the perfect social media snap.
Read more:
• Taylor Swift's MTV Awards fail
• Lindsay Lohan calls off engagement
A recently released picture of Beyonce and Jay-Z reveals that fame is no exemption from the title. In the image, uploaded to the Lemonade singer's website, Beyonce is seen posing in an elevator lift, while her husband is reflected in the mirror holding the camera phone.
Read more:
• 'She's the best version of herself'
• Wentworth star's new role
Of course, the internet loves it.
When ya girl fine, but you kinda slaying yaself so you take a snapshot & a selfie at the same d*mn time. pic.twitter.com/D99yNI4AN7

— X (@XLNB) July 26, 2016
can't stop laughing this picture of Beyoncè and Jay Z pic.twitter.com/2k5DBpDszR

— Kira (@hsugyu407elf) July 27, 2016
Jay-Z's role in this picture exemplifies literally the only thing that makes me think I should get myself a man pic.twitter.com/x523hFxyw6

— shon faye (@shonfaye) July 26, 2016
jay posing like he was the one taking the selfie in the first place and bey is just in the way of his slayage pic.twitter.com/83lUv3MIGK

— pop icon (@beyonseh) July 26, 2016
Beyonce (who's just scored a career-best 11 MTV Video Music Award nominations) is currently taking her Formation World Tour across Europe, with Jay-Z and daughter Blue Ivy in tow.