Aussie's much-hyped new reality show has sunk in the ratings in its second week on air, falling out of the top 20 most-watched shows of Monday night.
Despite The Briefcase's prime time 7:30pm timeslot, last night's episode drew just 491,000 viewers. That's in contrast to more than a million viewers each for Seven and Ten's respective 7:30pm offerings, House Rules and MasterChef.
The Briefcase made a soft debut last week with 733,000 viewers, finishing 15th for the night.
The ratings blow comes as one of the contestants from last night's episode opened up about the guilt she experienced being a part of the show.
Each family is given a briefcase containing $100,000. They can keep the lot, give it all to the other family, or share a portion of their own choosing.
In episode two of the show, couple Kevin and Honey Richmond walked away with $125,000, having given $25,000 away and kept $75,000 for themselves.
In contrast, Victorian couple Mem and Troy Hockley walked away with $75,000, giving half their $100,000 and keeping half for themselves.
In an interview with TV Week, Honey admitted that watching last week's debut episode of the show - in which both couples opted to give each other the full $100,000, walking away with an even sum of money - made her question her decision.
"Yeah that has actually made me feel worse," she said. "The guilt really got me when I saw that. I said, 'Wow look at both those families, they're amazing'.
"But I also know financially we weren't in a good place.
"I guess there is a bit of guilt there. But at the same time I had to make the decision based on what was right for my family and my girls."
The Richmonds had been struggling to survive since 2003, when Kevin's construction company failed and they were forced to sell their family home.
In another interview, Mem Hockley said she harboured no bad feelings about Kevin and Honey's decision to part with less cash.
"When I was talking to Honey she said she felt a bit bad about it (not giving more money to us), but they had a huge financial crisis," she said.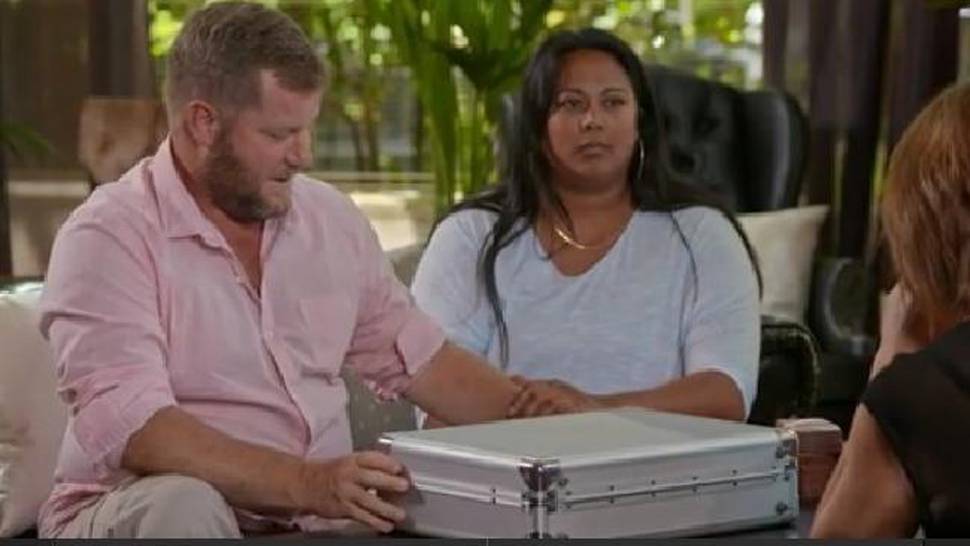 "They are older than us and it's like we've given them their time back with their family. She works night shifts and I'm at home cuddling my kids every night.
"When I first saw the money, I didn't think it was ours anyway."
While Channel Nine has been forced to defend itself from accusations The Briefcase is manipulative and exploitative - with producers admitting they lured couples onto the show by telling them it was a financial advice program called Making Ends Meet- Honey was quick to defend the program.
"So yeah we didn't have any idea what we were about to be part of, but since when is giving someone $100,000 a bad thing?" she asked.
"So I think the people who are being most critical of the show don't really understand the concept and haven't watched it. So that's ignorance on their part."