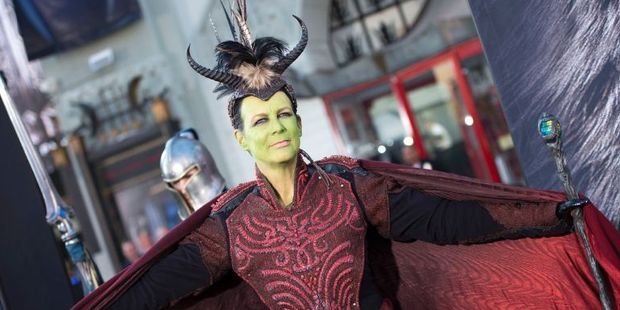 Jamie Lee Curtis is a massive gamer nerd - and we're all reaping the red carpet rewards.
The 57-year-old star of Freaky Friday and Scream Queens arrived at the premiere of the new sci-fi fantasy film Warcraft in an outfit that begged the question 'WHAT are you wearing?', rather than the usual 'Who are you wearing?'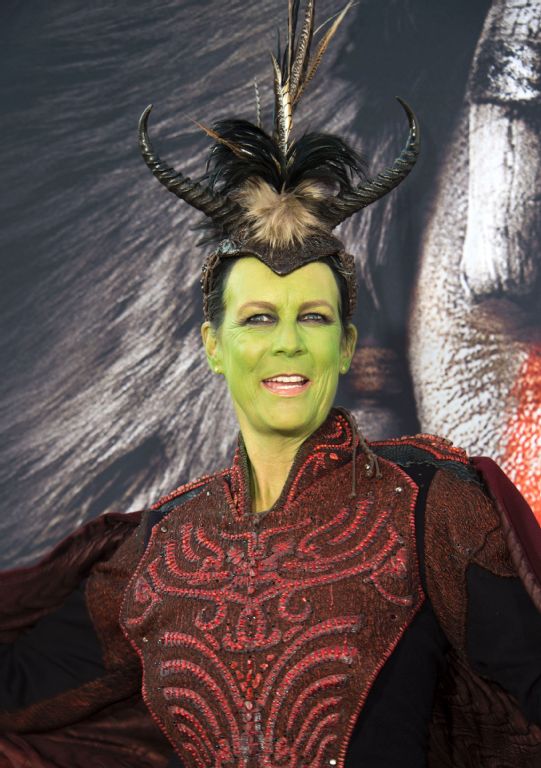 Curtis rocked the red carpet in full sci-fi cosplay attire, dressed as an Orc from the world of Azeroth. She had it all: the cape, the headdress, the sceptre, even the green skin.
Keeping it in the family, her 20-year-old son Thomas Guest accompanied her in full Orc attire. They were excited to see the film, which is a big-screen adaptation of the Warcraft video game series.
"We're serious about our games," Curtis told Entertainment Tonight on the red carpet.
Read more:
• James Corden's best Carpool Karaoke videos
• 5 things Max Key could have posed with
Showing off her geek credentials, she even joined a fan to scream "Leeroy Jenkins" for a Twitter video. "Leeroy Jenkins" is a gaming meme that emerged in 2005 after a player named Ben Schulz created a video in which a player runs into the battlefield alone yelling the name, causing everyone on his team to die.
Only thing missing in the great @warcraftmovie was...... pic.twitter.com/ODp25CQeZB

— Jamie Lee Curtis (@jamieleecurtis) June 7, 2016
Some on social media were quick to point out that Curtis has form in this area - she's been known for her love of cosplay for years now:
For those of you who are shocked about Jamie Lee Curtis and the cosplay at the WoW premiere: pic.twitter.com/lQ2OQvbCZK

— Krys (@Wimsy113) June 7, 2016
Seriously...you're just not paying attention are you? pic.twitter.com/kIO5aLMsb7

— Krys (@Wimsy113) June 7, 2016
She WENT TO BLIZZCON!!! COME ON PEOPLE!!! pic.twitter.com/kyvcNU7za4

— Krys (@Wimsy113) June 7, 2016
Jamie Lee Curtis: Hollywood's coolest nerd.