Warning: this story contains offensive language.
Zayn Malik has responded to Azealia Banks after she branded him a "curry scented b***h".
Banks accused Malik of copying her ideas for his new music video, claiming it was similar to her video for Yung Rapunxel.
The Like I Would hitmaker has tweeted the 24-year-old rapper to ask why she was being so "nasty" after she subjected him to a racist and homophobic rant.
He said: "@AZEALIABANKS why you been saying nasty things about me ? I wasn't talking about you lol ? (sic)"
The pair were embroiled in a feud earlier on Wednesday when she slammed his time in boy band One Direction.
She wrote: "Keeping sucking this young rapunxel d**k u hairy curry scented b**ch. Imma start calling you punjab you dirty b***h. You a d**k rider for real. Ride this d**k until the wheels fall off Punjab.
"You were the token brown boy. All those white boys in 1D disrespected you and made you their PET. You were only apart of 1D to draw brown attention. You are and ALWAYS will be a TOKEN to the UK. I eat sand for breakfast and suck d**k for dinner. (sic)"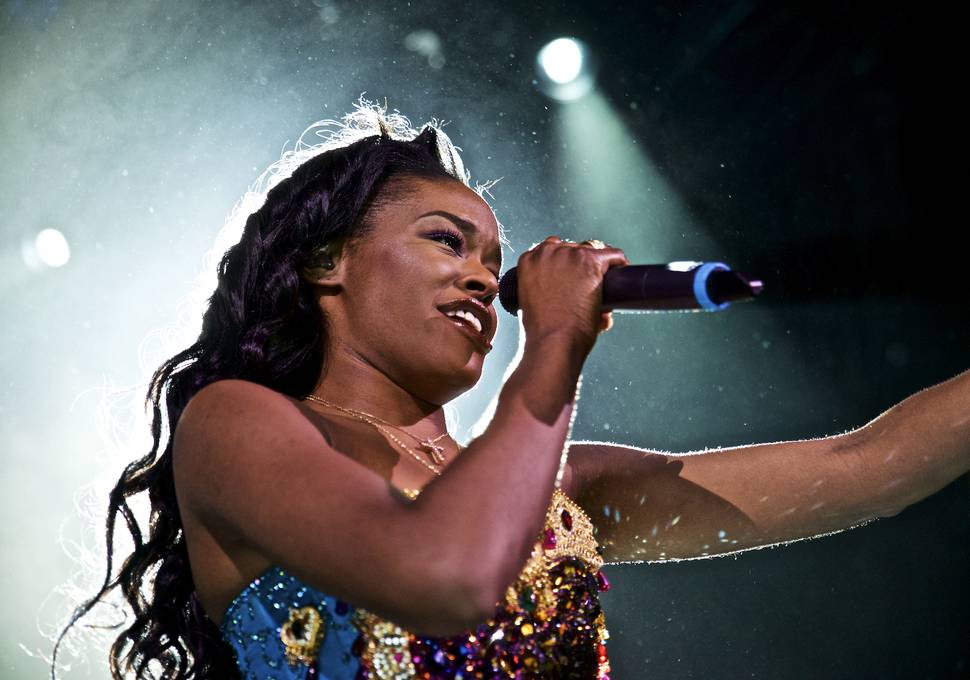 Despite the put down, Zayn - who is currently dating Gigi Hadid - isn't letting it bother him as he previously revealed he is living his "dream life right now".
Referring to the success of his debut single Pillowtalk and album Mind of Mine, which topped the charts worldwide, he shared: "Can't believe pillows doing so well still !! Honestly so overwhelmed recently by the support can't thank you enough! big love to you all ! Also big thanks to everyone that's bought the album ... dream life at the min (sic)."
The pair are also hoping to move in together, with a source revealing: "Zayn wants Gigi to move in with him and she says she now feels 100 per cent ready. She loves her New York City apartment and wanted to be sure Zayn was serious before moving to LA, but she's madly in love with him and can't stand to be apart so she knows it's the right move.
Read more:
• Zayn Malik victim of Azealia Banks' racist, homophobic rant
• Naz: 'I wasn't that into him'
"Zayn never expected his solo career to take off like this and he's overwhelmed with the success he's having in the US. He wants to settle in America and has made it clear to Gigi that he wants to make a life with her and sees her in his future."
- Bang! Showbiz