The Disney remake of Pete's Dragon has just taken an exciting turn, with the first image of the friendly, winged beast released to media.
The 2016 film follows an orphaned boy named Pete (Oakes Fegley) and his best friend, Elliott, a dragon.
An exclusive new image of Elliot, given to Entertainment Weekly, shows him to be very different than he was in the 1977 classic version of the film.
For one, he's now furry - he has long, green hair all over his body.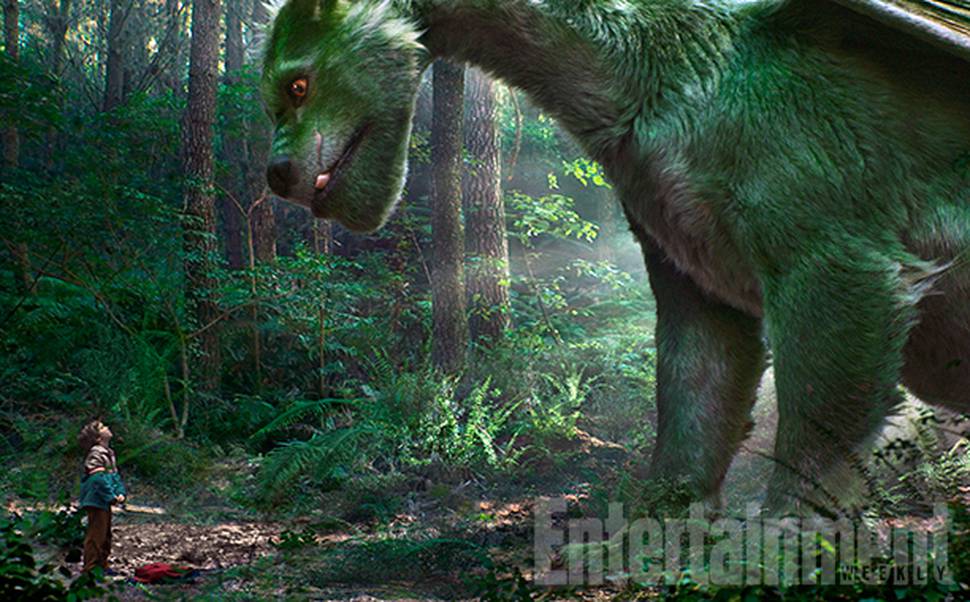 Director David Lowery told Entertainment Weekly that there were certain things about the original design that the film-makers loved.
"Big jaw, big snout, and a clumsy quality that we really wanted to not completely forget about."
But, as production designer Jade Healy explained to the entertainment magazine, the director was also wanting a few changes.
"David saw this furry, soft dragon that kids could imagine, when they go into the woods, could actually be there."
The new film was made in New Zealand and scenes were shot at different locations around the country, including Tapanui in West Otago and Redwoods Forest in Rotorua.
This brought some of the film's biggest Hollywood stars to small town New Zealand.
Acting legend Robert Redford was in New Zealand for filming, as was Bryce Dallas Howard (daughter of acclaimed director Ron Howard), Wes Bentley (American Beauty, The Hunger Games), Karl Urban (Shortland Street, Star Trek, Dredd) and child star Oakes Fegley (Boardwalk Empire).
The film crew also spent some time in Wellington at Stone Street Studios in Miramar.
Meanwhile, Wellington's Weta Digital was responsible for the computer-generated dragon.
Entertainment Weekly said the Kiwi animators watched "hours upon hours of funny animal videos online" to capture Elliot's movements.
"There's one video of a giant panda tumbling in his cave, and we looked at that again and again as our Elliot - this big animal who just doesn't know what to do with his body," Healy told the magazine.
The movie is due to be released in August this year.